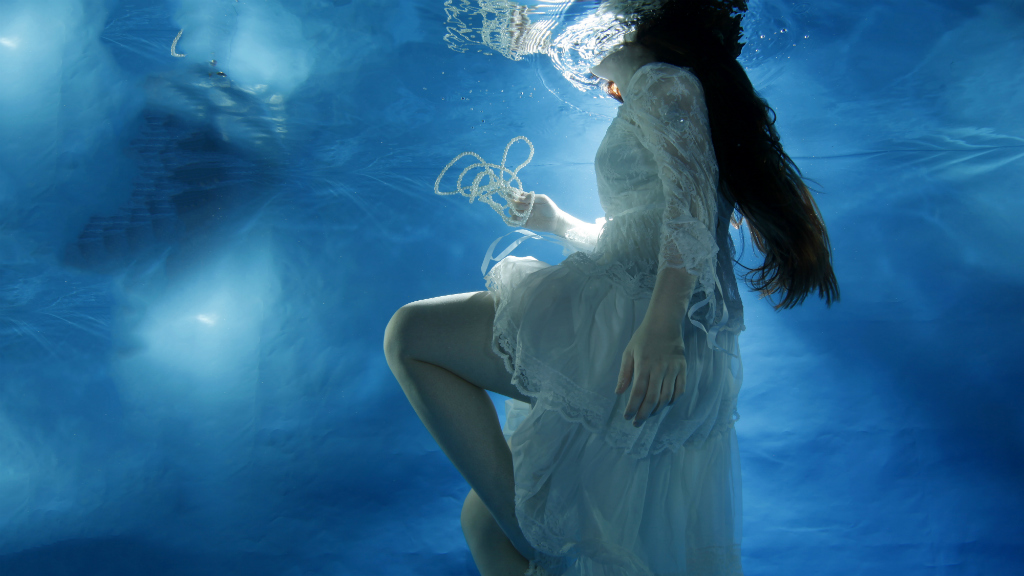 An exhibition of student's artwork inspired by Dartington's history of risk taking  has opened at the Green Table café in Dartington.
Experiment and Risk, which runs until 23 April, was curated by 17 and 18 year olds from Kennicott Sixth Form Centre's BTEC Art and Design course. The exhibition is the result of a partnership between the sixth form and the arts team at Dartington.
The three students who curated the exhibition, Florence Burls, Rebecca Meanwell and Clarice Holmes, say:
'Dartington is a place of innovation and radical thought and, as students of the local college, we wanted to take this curatorial opportunity to provoke a conversation between the art, the artists and the audience about what it means to be a young person experimenting and taking risks with creativity in our community.
'The theme 'Experiment and Risk' stems from the long history of Dartington and its ever-growing story. We were initially inspired by the risk Dorothy and Leonard Elmhirst took when buying the property in 1925, which then developed into a series of experiments pushing the boundaries of visual art and sustainability. Our goal for the exhibition is to foster this ethos and ambition to thrive throughout the Dartington and Totnes community; to create a more supportive environment for young people and future generations.'
Nick Rangecroft, Teacher of Art at Kennicott Sixth Form Centre, says:
'It has been fantastic watching the students grow in confidence through the course of the organizing this exhibition. It has been an invaluable experience for them to work alongside Amy, Tara and the rest of the creative staff at Dartington and it is an exciting opportunity for our selected artists to have their work professionally displayed.'
Executive Director of Arts, Amy Bere, who leads the Trust's arts programme, says:
'We are really excited to be working with the art students at Kennicott, our local sixth form in Totnes, and to give a platform for their experimental creative art work. We have been supporting three curators who have undertaken to select works by their peers that best express Experiment and Risk, inspired by Dartington's 20th century story. The young people of this area are extraordinary in their drive to create, supported by a dedicated expressive arts faculty at the school. We're really proud to be creating a partnership for the next generation of artists from our community to show their contemporary art at Dartington.'