Mary Bartlett came to Dartington in 1963 as a horticultural student. After her training she became responsible for the glasshouses, nursery and walled garden.
She is the author of several books, including the monograph Gentians, and Inky Rags, a review of which can be read here. She is now the tutor for bookbinding in the Crafted @ Dartington department. More blogs from Mary

A few weeks ago, I went to the funeral of my great friend, the artist Mary Beresford-Williams. Mary was a painter and a printmaker and – and unusually for a young woman in the early 1950s – a graduate of the drawing and painting school at Reading University.
She was a very good illustrator, particularly of the seaside life of Devon and Cornwall. Her pictures of families on holiday are particularly evocative, capturing all the pleasure of relaxed summer days. She was independent and resourceful – experimenting with photo-silkscreen printing and, later, was quick to see the potential of digital inkjet printing as a viable alternative.
Our paths started to cross in the 1980s, when I was working as a researcher for the Television South West Gardens for All Time programme and she had her own documentary project, illustrating the life of the TV station over a period of six months. In 1988 she asked to draw my daughters, Lucy and Emma. We became firm friends and towards the end of her life, when she became rather immobile, as well as helping her around the house at Galmpton, we embarked together on story books for children, writing and illustrating the life of a wandering polar bear cub called Percival. It amused her and helped her to keep her eye sharp at a time when otherwise she might have felt her artistic life was over.
Friendly collaboration has always been an essential aspect of my interests. In the early 1970s I wrote Gentians with the help of Dr James Pringle, the taxonomist, and Rosemary Smith, a botanical artist at Edinburgh Botanical Garden. It has remained one of the standard works on the genus, and it greatly helped my submission for election as a Fellow of the Linnaean Society. It was an honour I never expected and one that would have been unlikely but for the spirit of creative partnership the Gentian book was based on. Unexpected potential – and surprise opportunity – are the sparks in life that we should all learn to take advantage of! Dartington is famous for releasing them.
The way it happens is well described in Alice Through the Looking Glass. 'I always thought Unicorns were fabulous monsters' says Alice when she encounters one. The Unicorn replies, 'If you'll believe in me, I'll believe in you'. It has been my good fortune that so many artists and craftspeople have believed in me, just as I've believed in them.
The enameller Gillie Hoyte-Byrom was among the first and, by a roundabout route, it was she who introduced me to the unicorn as an alternative to Dartington's trademark: its mystical relative, the white hart.
For many years I have collaborated with another friend – the illustrator, Hazel Brown. Our recent work has been a series of paintings of angels and unicorns showing them working together for the good of the world. The latest one shows the unicorn visiting the rock temples in Lalibela, Ethiopia. 
Part of Mary's collaborative work with illustrator Hazel Brown
As we walked along the pavement to her house a few weeks ago we came across a beautiful self-seeded Petunia growing in the pavement – a surprise work of art in nature.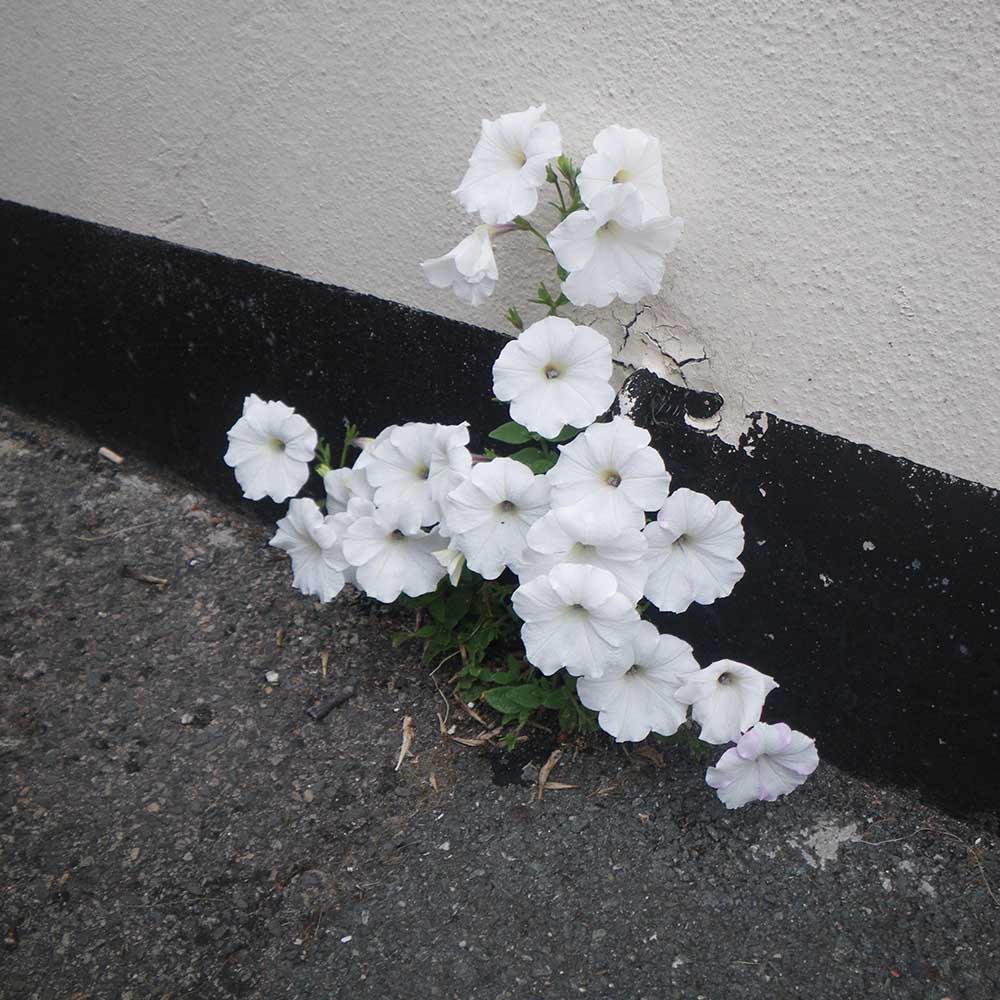 Collaboration on book projects has given me insight into lives experiences I could not have found in any other way. One interesting project involved helping to design a children's book to explain post-traumatic stress. The author was a US military veteran who had 30 years' experience, including in Afghanistan. Another of my bookbinding class members wrote about her experiences as the only woman surveyor working on the North Sea oil rigs. Quite a combination!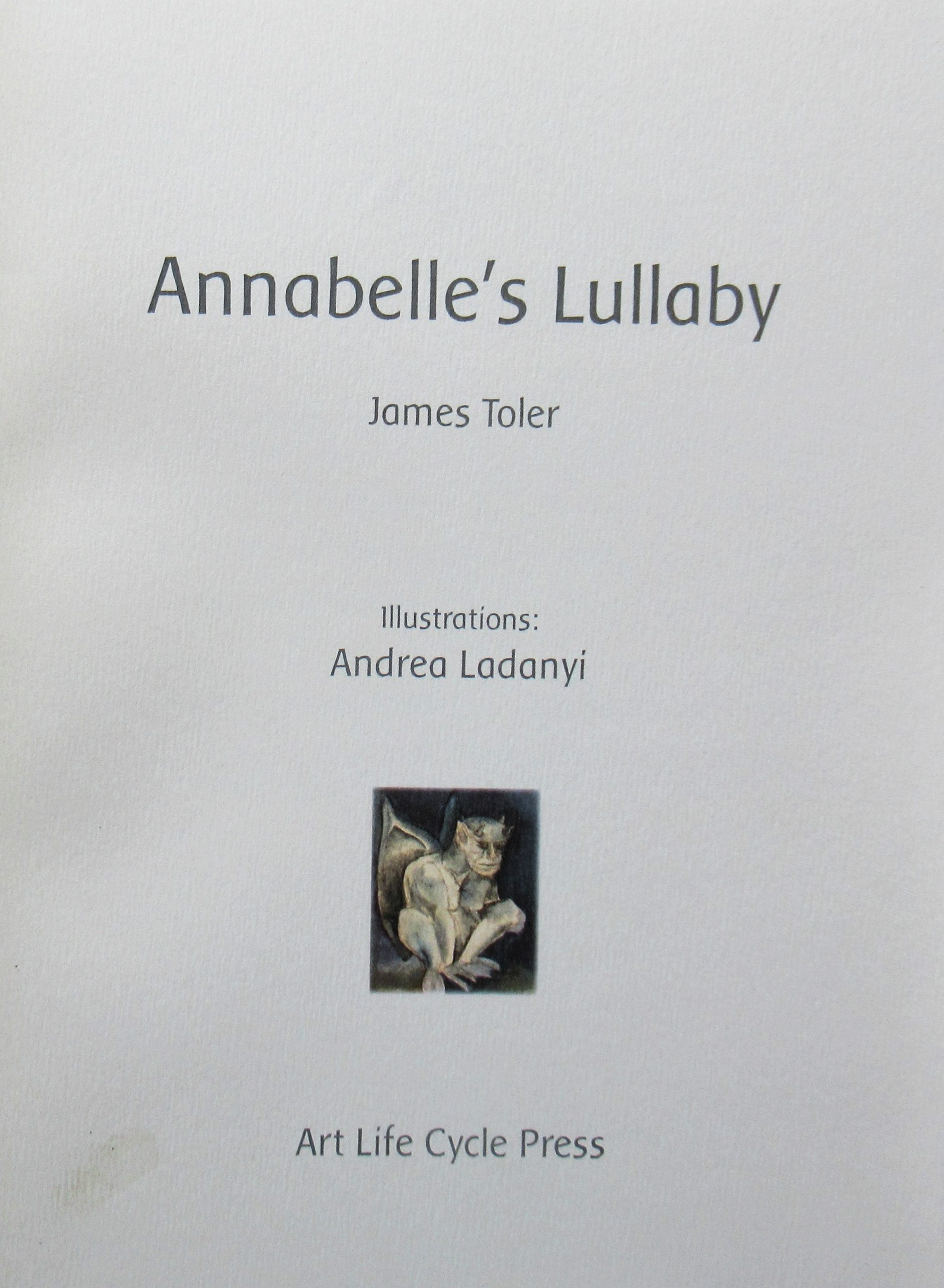 Cover of children's book helping explain post-traumatic stress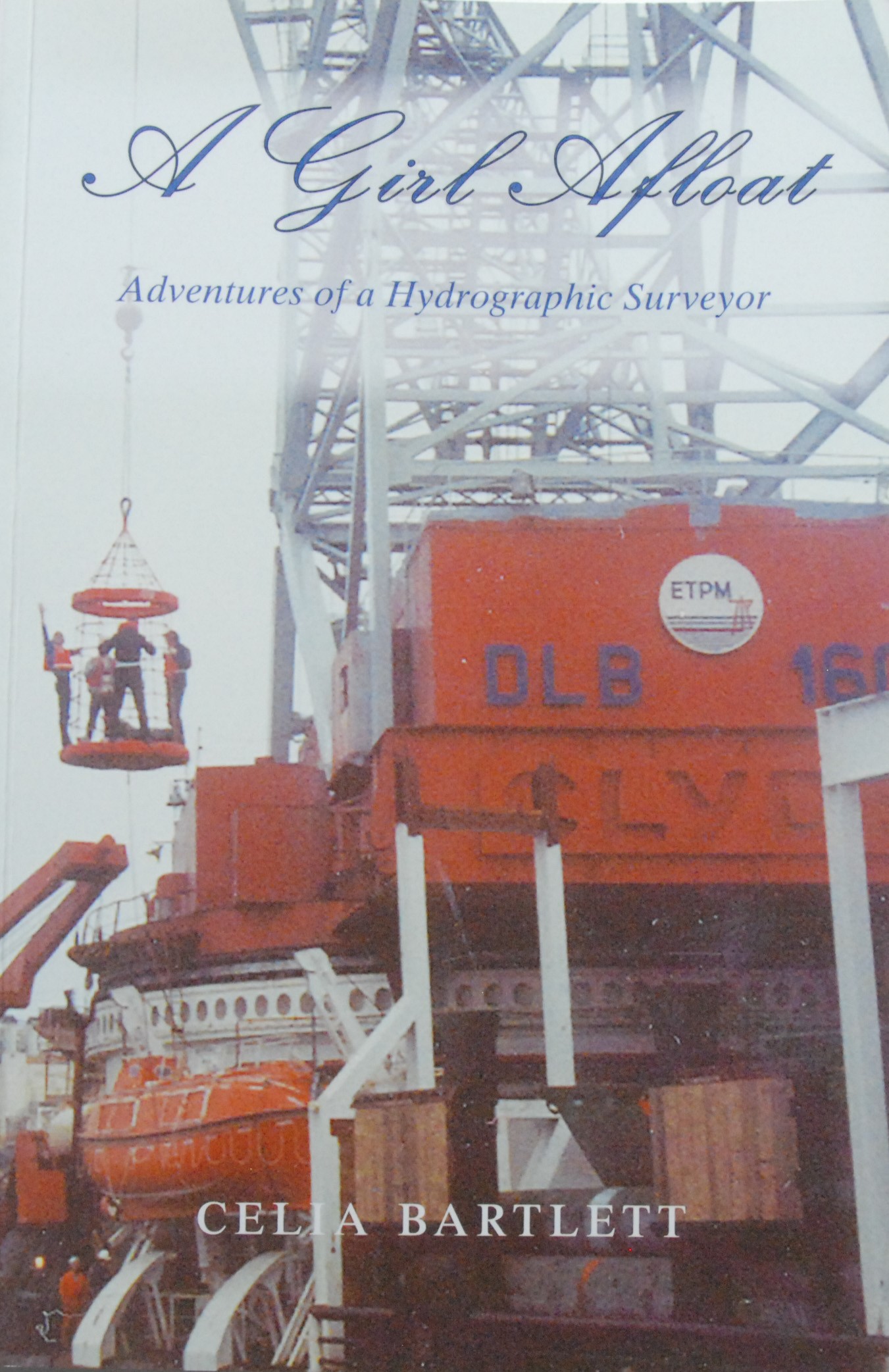 Cover from Mary's student's book on her experience as the only woman working on an oil rig
After parking my car in the Churston church car park, before saying goodbye to Mary Beresford-Williams, I looked at the boundary wall which is built with local stone as was the church. The wrought iron gate must have been made by hand as the recent graves were also dug by hand. I wandered the graveyard looking at the carving and remembered the thought and energy we put into making my husband Bram's gravestone in the Dartington village churchyard.
The gravestone was made for me by the sculptor and bronze caster, Andrew Lacey, maker of my lifesize unicorn – and my partner in a collaboration that has made it possible for any visitor to my garden to have that unexpected, magical encounter Lewis Carroll described. Today I gave the unicorn we made a light lime wax to protect him from the winter rain and prepare him for the surprise encounters of another spring.
With thanks to Bill Simpson (images) and Kevin Mount (editing).