The floor of Dartington's woodlands, carpeted with bluebells and wild garlic, is still and silent. Yet in the canopy, above our heads, there is frantic activity.
Birds are darting in and out of the nest boxes on the assorted tree trunks as they make preparations for the new arrivals.
Every week until the end of June conservation wardens Vicky Churchill and Chris Baker will be gently checking each box as part of the annual bird monitoring programme.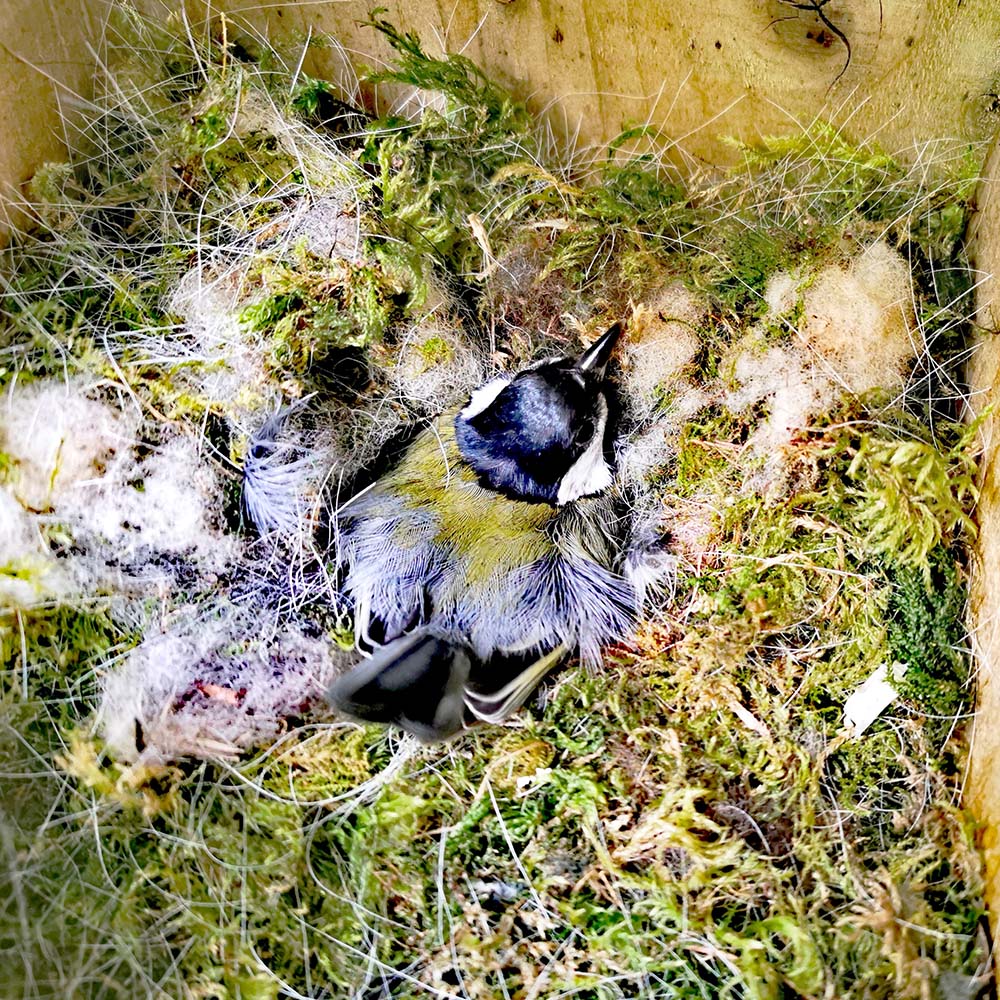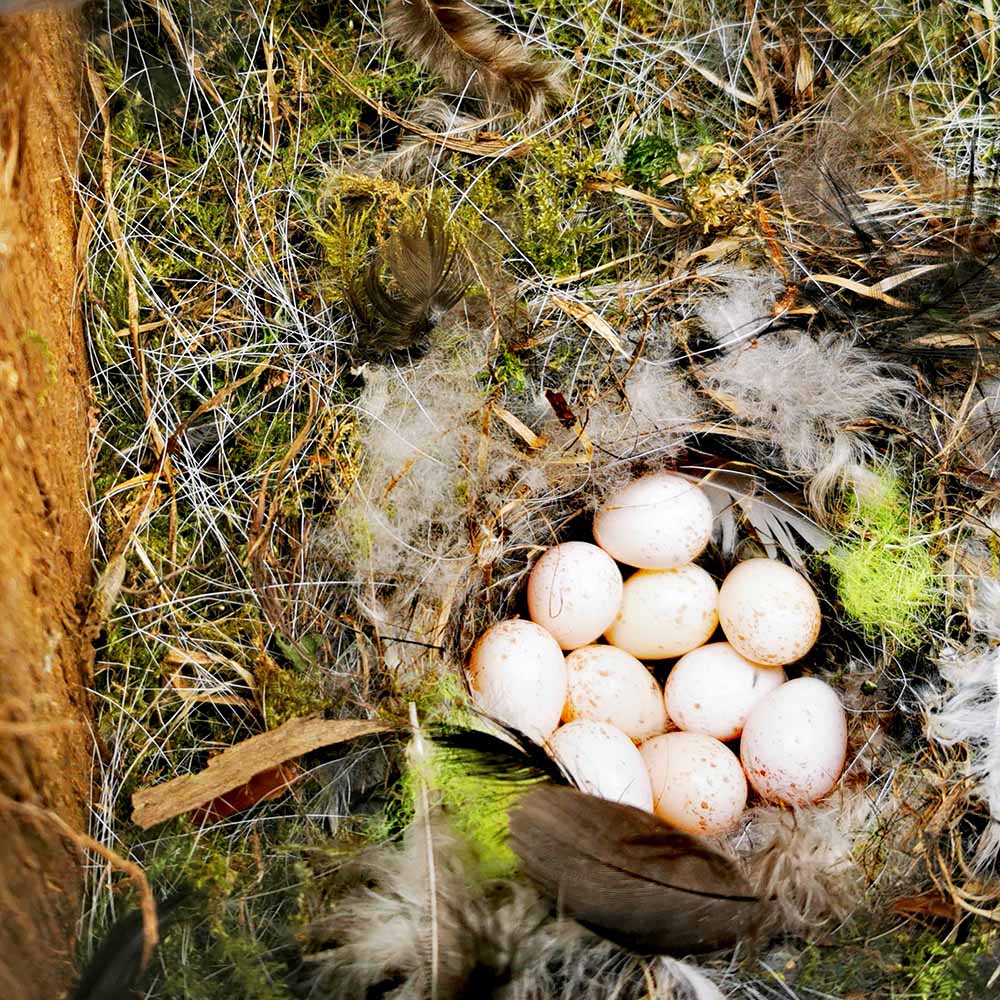 Already a few great tits are sitting on clutches of tiny eggs, but there is hope that when some of the eggs hatch, there will also be blue tits among them. Coal tits are much rarer and the nuthatch which nested for four years was thought to be a rare visitor.
Some boxes contain the merest fragment of green moss – as if prospective parents have put a 'reserve' on it as they seek out their ideal home. Others have fully-built nests with clutches of eggs, white or speckled brown, not much bigger than large peanuts.
Occasionally, as the lid is gently lifted, a resident parent may hiss to show her displeasure, and then there is a hasty retreat.
As Vicky and Chris check each box, they evaluate the handiwork of the birds, sometimes joking, "rush-job" or "disco nest".
It's because every nest has its own unique style and level of skill; some are amateur, patching together the most basic of structures, others have used an intricate tapestry of moss, twigs, seed-husks and a feather-lining, even improvising with fluorescent green fluff from a lost tennis ball.
There is delight at one box which, when opened, shows six vivid yellow beaks ready for feeding.  Mum is clearly out at work finding grubs and caterpillars, but it may be a challenge.
Chris explains about phenological mismatch arising from climate change; when bird nesting and caterpillar emergence, their main food source, is no longer synchronised so birds are finding it tougher to successfully feed and reproduce.
He has grown up in the ornithological world and is carrying on the family tradition, from his father who worked in the Forest of Dean.  Chris reflects on the decades of human and more than human relationships in a piece he wrote for The Clearing, published by Little Toller Books.
Only last week the Wytham Tit Survey in Oxford, which has been carried out annually since 1947 concluded birds are hatching at least three weeks earlier due to the seasonal shift.  The project was set up by John Gibb and David Lack, a renowned ornithologist and former teacher at Dartington School.
Dartington has been carrying out this methodical data collection work for nearly three decades, every year except the 2020 pandemic year, between April and June.  The information is sent to the British Trust for Ornithology (BTO) and contributes to a Britain-wide picture of our bird population.