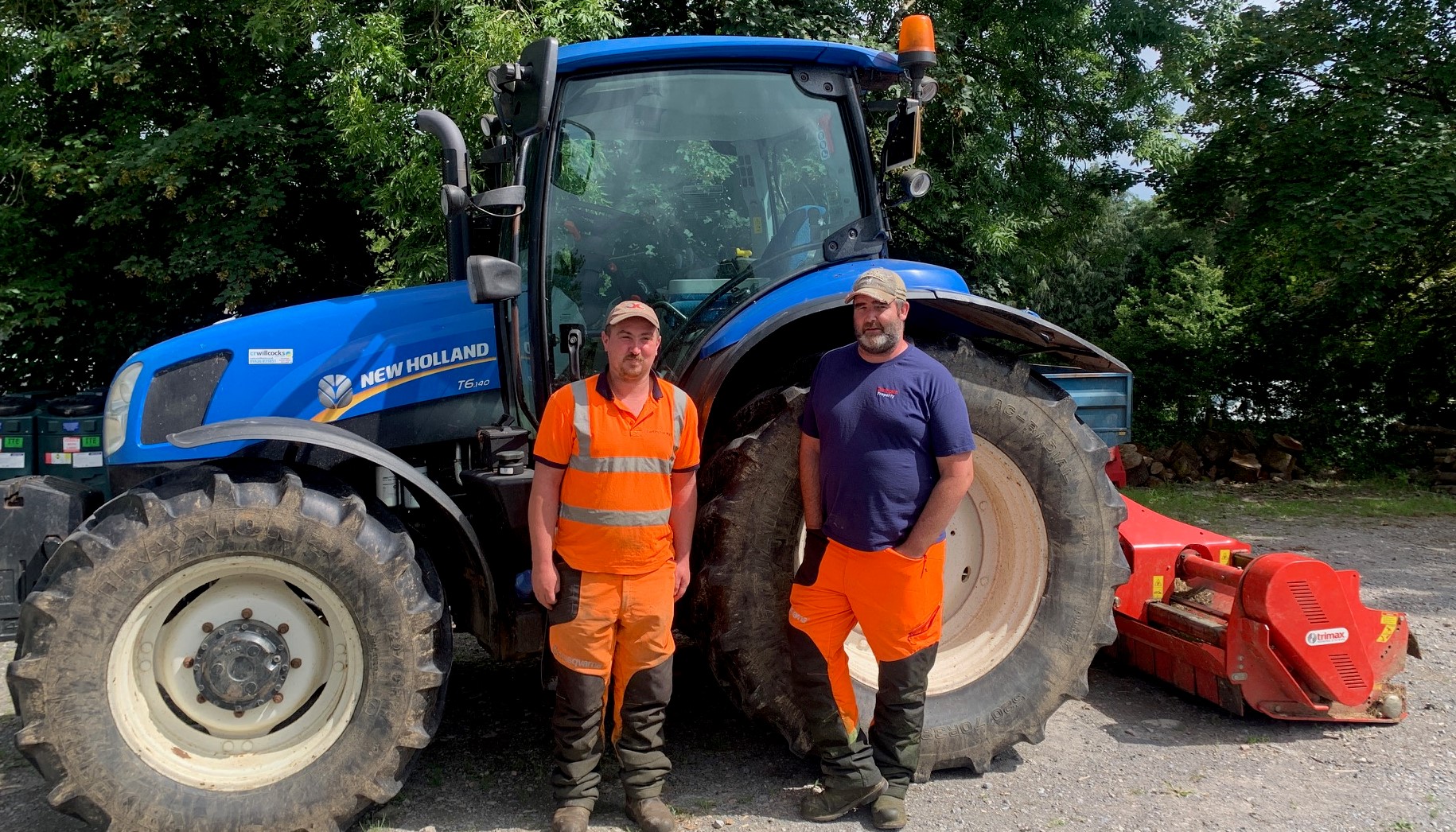 Groundsmen Matt Mulligan and Mark Lowry are a vital part of the team who are caretakers for the land at Dartington.
"I love my job because every day is different," says Matt Mulligan.
In November it will be 30 years since Matt arrived at Dartington as a fresh-faced 18-year-old when he was taken on to help in the Grade II listed gardens.
Now as Grounds Warden Supervisor, with groundsman Mark Lowry, the pair are responsible for caring for the footpaths, fences and hedges that ribbon across the 1,200-acre Dartington Estate – as well as tackling drains, fallen trees and potholes and the numerous social areas used by visitors.
It seems an exhausting list for just two people, but Matt is pragmatic, even though he reckons the hedges alone run to around 60 miles.
He admits changes in technology have made an enormous difference despite the grumbles from some over the use of leaf blowers to clear central areas – when he started in the 1990's he was tackling the job with a simple broom which took more than twice as long.
Now they can quickly remove the leaves and stop them turning to mulch and blocking the drains and, more importantly, prevent them becoming a slip-hazard for visitors.
Perhaps part of the reason both men feel such a pride in caring for the estate is connected to the fact that it is also their home as well as their place of work.  They feel much more than care takers, they feel woven into its fabric.
When visitors criticise, or keyboard-warriors take to social media to offer their opinions, usually with little knowledge, it feels personal: "I have got a passion for my job, but you can't seem to win sometimes," sighs Matt.
Although only 34, Mark has also spent three decades at Dartington, having grown up on the estate.  He went to school here and began work here at 16, first as a farmhand at Parsonage Farm until 2014, then becoming a groundsman four years later.
He even features in a current exhibition of photographs by Sian Davey (pictured right) in the Gallery at Dartington and seems quite relaxed about being the focus of attention.
"I don't mind at all, she's my neighbour, so she sees me in my garden all the time," he laughs.
Together the groundsmen mark the years by the changing seasons and the changeable weather – each year offering new challenges; the flooding around Queens Marsh in 2012, or the blanket of deep snow that enveloped the estate in 2018.
Mark, then still a young farmhand, vividly remembers how they had to rip down one of the fences to release anxious cattle that had been stranded by rising waters or battling through enormous drifts to clear the paths.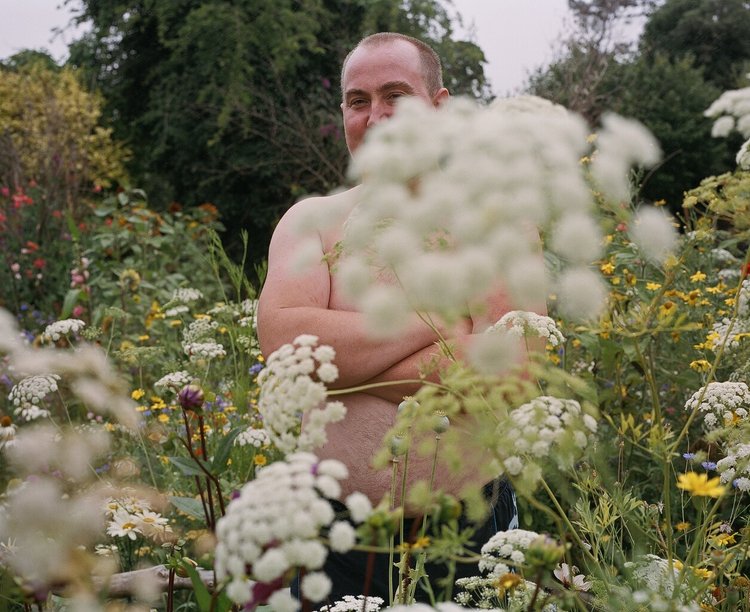 Matt says he enjoys the shift of each season but looks forwards to the arrival of autumn: "I like to see the leaves changing colour, feel the change in the air and watch the swifts disappear."
His favourite spot is to go up to the field known as "Grattons" where it's possible to looking over the heads of the grazing cows and the pitched tents of the campsite to Rattery and Dartmoor beyond and up to Marley Head.
"I love it here and when I'm gone, Mark can throw my ashes in the hedge!", he jokes.