The Gallery is a light and welcoming space that, through year-round exhibitions, showcases two fundamental strands of the Trust's mission – arts and ecology.
Our 1,200-acre estate has long been a unique location for experimentation, and home to a wealth of international collaborations and progressive initiatives. The Gallery's programming — which ranges from items in Dartington's archive collection to work by artists-in-residence on the estate, and international artists working in the burgeoning field of arts and ecology — reflects this heritage.
Please note: where artwork is sold in the Gallery, Dartington will be selling on behalf on the Artist as an agent.
opening times
11am – 4pm, Tuesday – Sunday during exhibitions 
get involved
The Gallery is partly staffed by volunteers. If you are interested in volunteering at Dartington please contact volunteering@dartington.org.
Sarah Burns
The Art & Craft of Block Printing with Natural Dyes
19 May – 24 June 2023
Sarah Burns has been at the forefront of the revival of local, sustainable textile production. This exhibition celebrates the simple beauty of fabrics hand made with natural dyes and colours.
The show will include lengths of hand made fabrics – block printed in Burns' workshop on the South Downs, printing table and blocks, natural dyes and pastes, plants, fruits and leaves, indigo, resists and a short film (TBC) showcasing the process Burns has pioneered in Sussex along with her partner Alice Garner.
Sarah teaches at West Dean College of Art & Conservation, has written about pioneering block printers and natural dyers Phyllis Barron & Dorothy Larcher, and has been commissioned to design patterns for The Green Table café. At the heart of her practice is a mission to create regenerative textiles that restore the natural world and our relationship with it.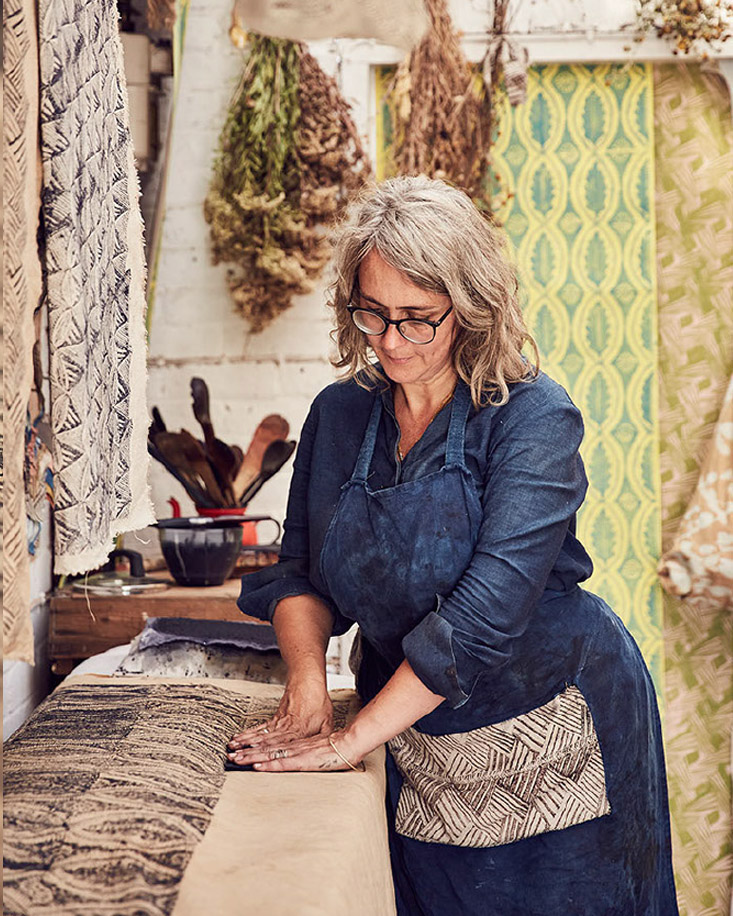 Siân Davey
The Garden
22 July – 10 September 2023
Siân Davey is a visual artist using photography as her medium. Her work is an investigation of the psychological landscapes of both herself and those around her, and is exhibited internationally and housed in major collections including the V & A, The French National Collection, and the Martin Parr collection. Davey is represented by The Michael Hoppen Gallery, London.
The Garden is a collaboration with Siân's older son, Luke Davey, and is currently being created at her home on the Dartington estate.
Siân says: "The work is a pilgrimage, an intentional act to cultivate a space that is grounded in love: a reverential offering to humanity. We cleared our long-neglected garden, researched native flowers, soil, biodiversity; sourced organic local seeds, and sowed under the moon cycles. We offered prayers along the way. We invited the pollinators and nature spirits. Luke and I obsessively shared our dreams, our insights and visions. We invited our ancestors in to support and strengthen our vision. We collected stories from the people we met over the garden wall, which over time came to feel like an intimate, confessional space.
"The portraits here are the people we met over our garden wall and the friends in our community."
sarah gillespie
A Litany of Moths
10 November – 22 December 2023
"It can never be too strongly impressed upon a mind anxious for the acquisition of knowledge, that the commonest things by which we are surrounded are deserving of minute and careful attention" – James Rennie, The Natural History of Insects, 1830
For the last five years Gillespie has worked exclusively on the mezzotints of common English moths presented in this exhibition.
Moths are deeply unloved by most humans. Largely unseen in the dark, they are misunderstood, often feared and at best dismissed as 'dull' in favour of their flashier, diurnal cousins, the butterflies. The approximately 2500 species of moths on these islands are in fact a vital part of our native wildlife and play crucial roles in the ecosystems of which we are a part. Since 1914 it is thought there have been around 60 moth extinctions in Britain alone. Since the 1970s the overall number of moths across Britain fell by a staggering one third, and numbers of some species, like the well-known Garden Tiger, fell by 80% or more.
These alarming decreases in moth populations – driven by intensive farming, habitat loss, light pollution and climate change – are not just bad news for the moths themselves. Aside from their role as pollinators, Moths and their caterpillars are vitally important food for many other species, including amphibians, small mammals, bats and birds. As food chains unravel a catastrophe is taking place in our fields and woods.
Gillespie believes the practice of de-centering the human and paying attention to the more-than-human world to be a radical form of art in and of itself. To willfully focus one's attention on something so small, so under-loved, so common as a moth becomes an act of rebellion every bit as much as trespassing grouse moors or gluing oneself to the pavement.
She says of the moth project: "There is in the short lives of those Quakers, Ermines and Tigers a glory that comes from their participation in the whole complex, entangled fabric of life. Their fragile, winged emanations speak to us urgently of the dark, of the earth, of our own bones, of all we cannot see. We are asked not to notice so much of what goes on around us. I refuse not to notice, to heed, to attend, to be 'in conversation' with our fellow beings, to love and to allow myself to grieve for what is lost. It is a practice that feels -strangely – both devotional and subversive."
Gillespie's drawings and mezzotints have been exhibited and collected internationally. In 2021 the entire suite of common British moth mezzotints were acquired by the V&A in London for their permanent collection. In 2022 a residency at the David Attenborough Building in Cambridge, allowed her to undertake further research into Britain's growing litany of endangered and extinct moths.
Sarah lives in Devon, England.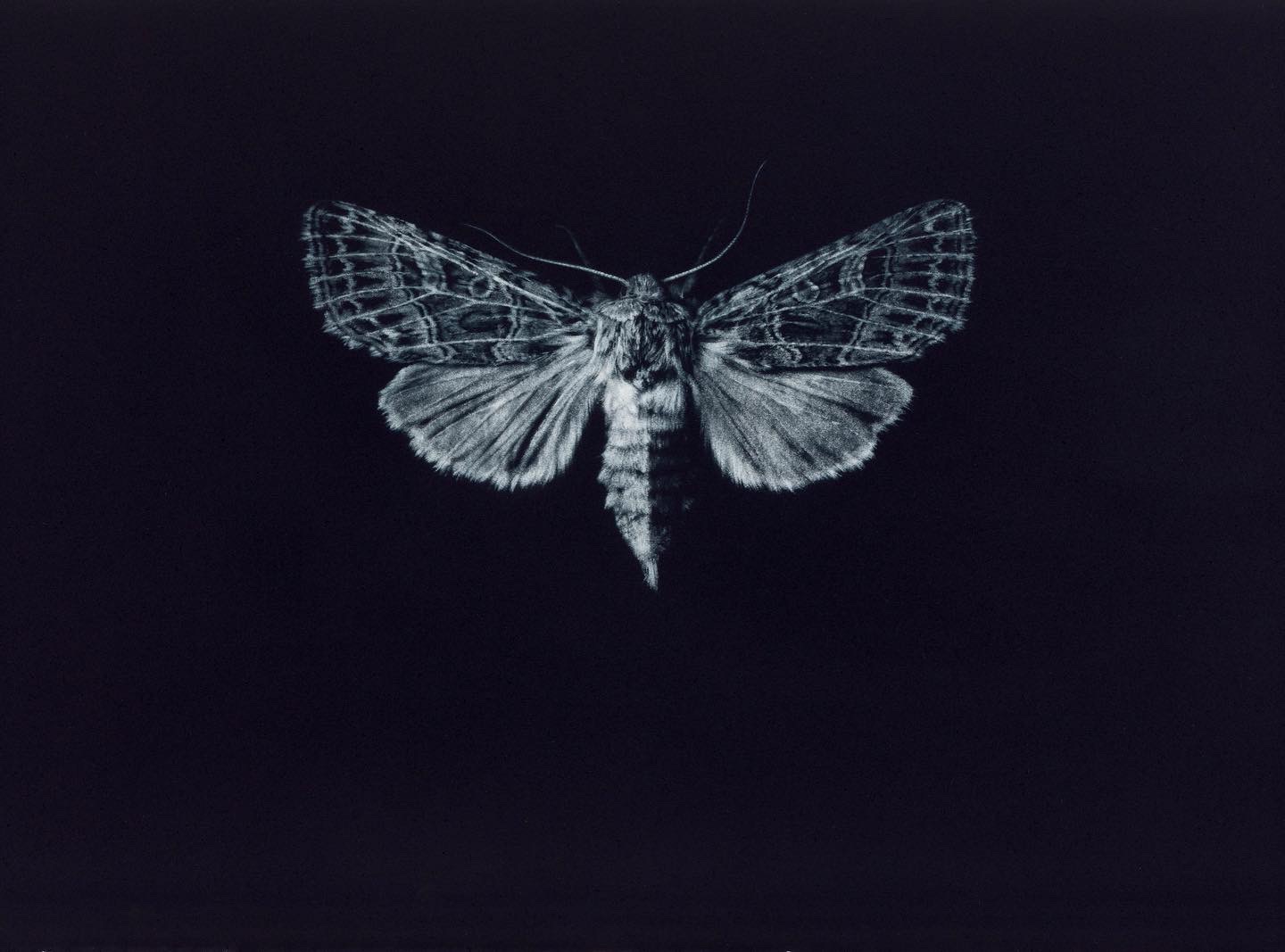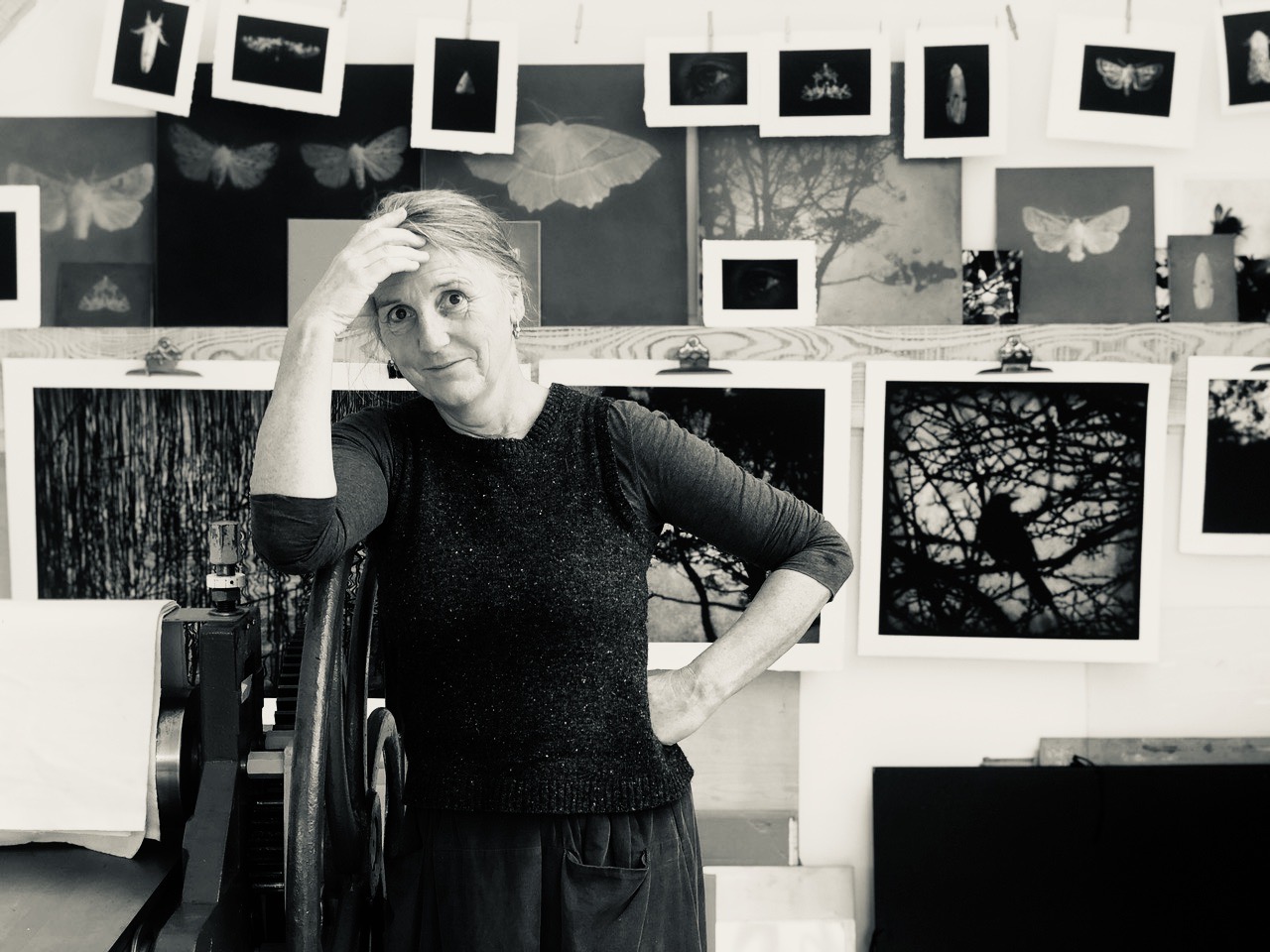 Emily Powell
'Utopia, everyone's invited'
18 February – 13 May 2023
For her debut show at Dartington, you are invited into Emily Powell's vision of Utopia. Working in the grounds en plein air and in the studios to produce the works for this show, Powell's evocative use of colour aims to open up the spirit and essence of Dartington for all to experience. Powell invites you into her world of whimsy and play, offering a view of the Dartington gardens seen through her eyes as an escape to Utopia. Focusing in on the emotional hold that 'place' can evoke in people's souls, the works will hold the lusciousness of the landscape along with the other-worldliness of Dartington as a site.
Play is a central focus of Powell's work, and key to her interpretation of Utopia. Though play is often associated with children, Powell presents the alternative; that play is a necessity for adults too. In doing so she asks how play and Utopia can be accessed in our own everyday lives. How can we shake off the worries that bind our lives, and concentrate on that which is most important? Her vision of Dartington begins to answer these questions, that joy can be found in our everyday place. This is Dartington in technicolour, and everyone is invited.
Powell's work is bold and expressive, with an intensity of colour and sense of release. Based in Devon and exhibiting across the UK, her work spans across a range of subjects and media. With imagination and freedom playing a key role in her practice, Powell's work knows no limits.
watch: about this exhibition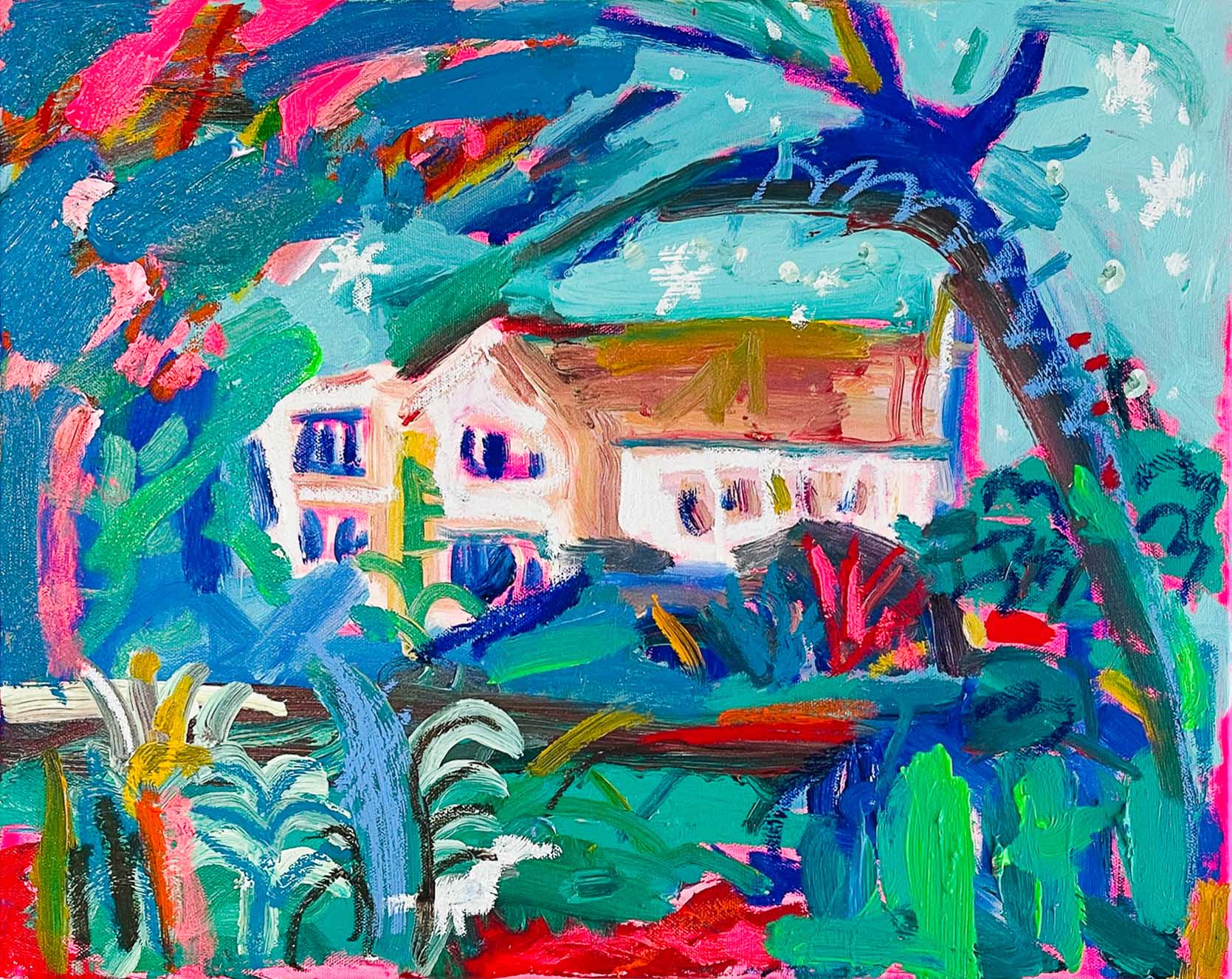 arts & place 2023
13 – 22 January 2023
Arts and Place 2023 is a group show of major projects by students completing the MA Arts and Place programme at Dartington Arts School. The major project follows a series of residencies in which students re-examine relationships to place through field-based research. All works are a response to the complexities of 'the field' as a place of practice, exploring its imaginative as well as material processes. 
The exhibition takes place both in the Granary Gallery and online. You can browse the online works via the button below.
Louise Rainbow
'EVOKE'
25 November 2022 – 7 January 2023
Louise Rainbow is a painter, writer and ceramicist. She studied Fine Art, Printmaking and Creative Writing at Bretton Hall College, Leeds University.
After graduating she spent two years writing, performing and touring comedy and performance poetry called 'Not Very Lady Like' with The Live Poets Society in Manchester.
In her early career as a painter she had her work selected for the Royal College of Art Hunting Prize and has exhibited Field Notes and Vivid exhibitions, and has been painting and making ceramics since then.
Louise says: "All of my work is about surfaces and layers, about hiding and finding. Poems, stories, glazes, slips, varnish, wax, paint, ink. I want my work to show my energy but I don't really want you to see. Each piece is made up of a million unconscious decisions".
Her work is concerned with a personal need to recall a sensual often lost moment in time, an emotionally charged memory fragment, a mark, a touch, a taste something to be reordered, transformed and recorded, pocketed as it simply moves away from us in time.
Louise is the Arts and Literature Short Course Producer at Dartington Trust.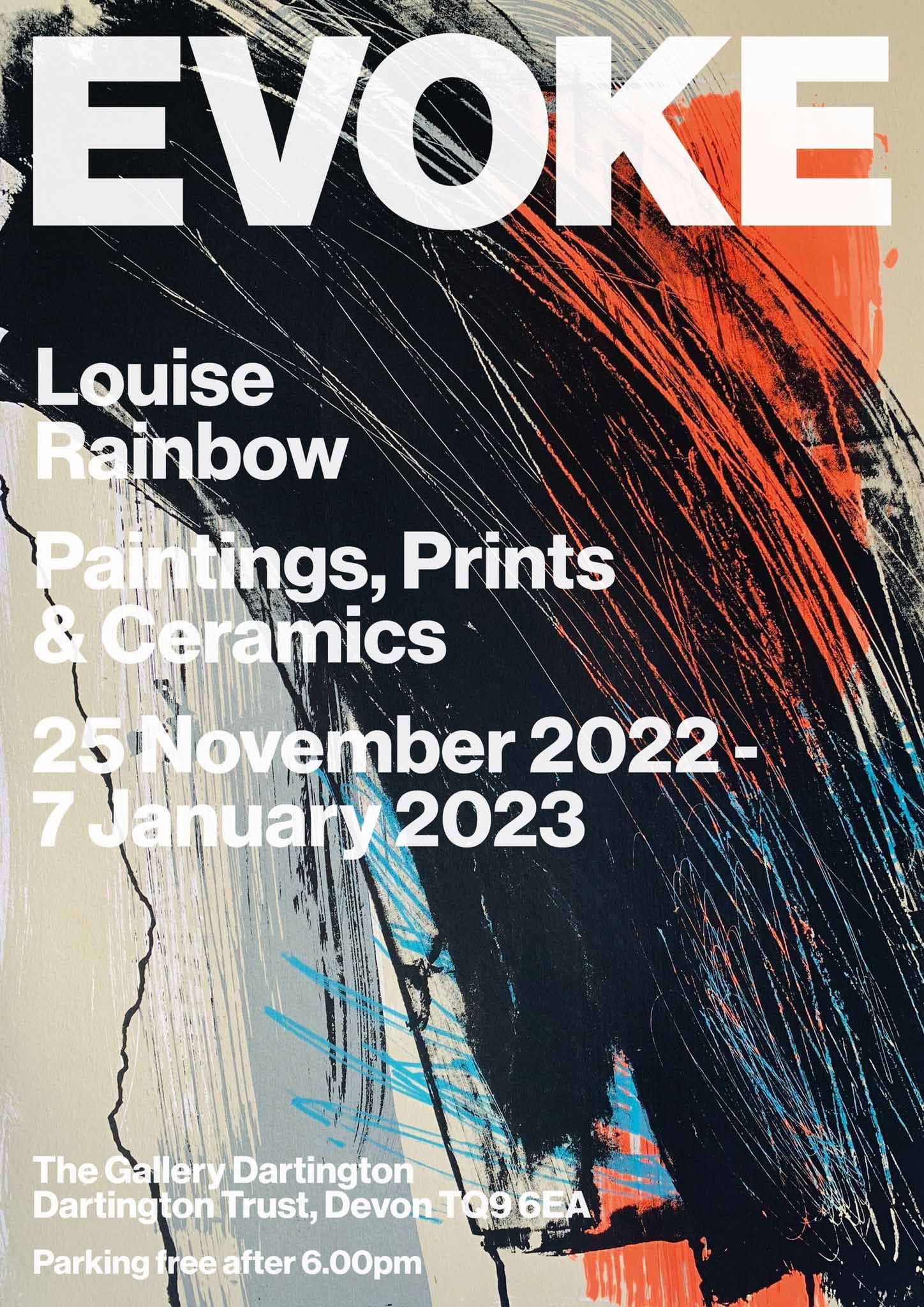 Zoe Benbow
Woodland Walk, paintings
7 October – 20 November 2022
This autumn Zoe returns to Dartington to present a solo exhibition of her paintings, taking the subject of 'trees' as a starting point.
In recent times, when Covid restrictions have meant we have all had to stay closer to home, for city folk like Zoe the tree became a symbol of an accessible wilderness on our doorstep.
Often the paintings reference landscapes as remembered in fleeting moments, or recorded in photographs and drawings. By exploring the same motifs and images over a long period of time and through the medium of paint, the canvases do not aim to be a representation of a specific time and place, but rather to imply the sense of a landscape, to evoke a landscape of the mind's eye.
In this way, Zoe alludes to the modernist tradition of abstraction, where the painting, exists between itself and its audience – forever in the present – creating a liminal space where we, the onlooker, become 'the figure in the landscape' and – like Mary Poppins jumping through the chalk drawing – hopefully we are visually able to enter the painting with a little reverie and magic.
Zoe Benbow is a studio based independent artist with many years' professional experience and lives in Hackney with her teenage son.
zoebenbow.co.uk
Facebook: Studio Zoe Benbow
Instagram: @zoebenbow
Arts & Ecology MA students
'Navigating'
23 September – 2 October 2022
Navigating is an exhibition that forms part of Ferment Festival, brought to you by the current MA Arts & Ecology students. Ferment is a celebration of constant transformation and metamorphosis, and Navigating is an embodiment of existing within a state of change.
The MA Arts & Ecology is the setting of a journey in which arts practitioners pursue ways to develop the ecological underpinning of their work. We invite you to step into our present moment of flux within this endeavour and sample a collection of our works-in-progress that address themes such as migration, regeneration, interconnection, disruption, loss, equality, interdependency and negative space.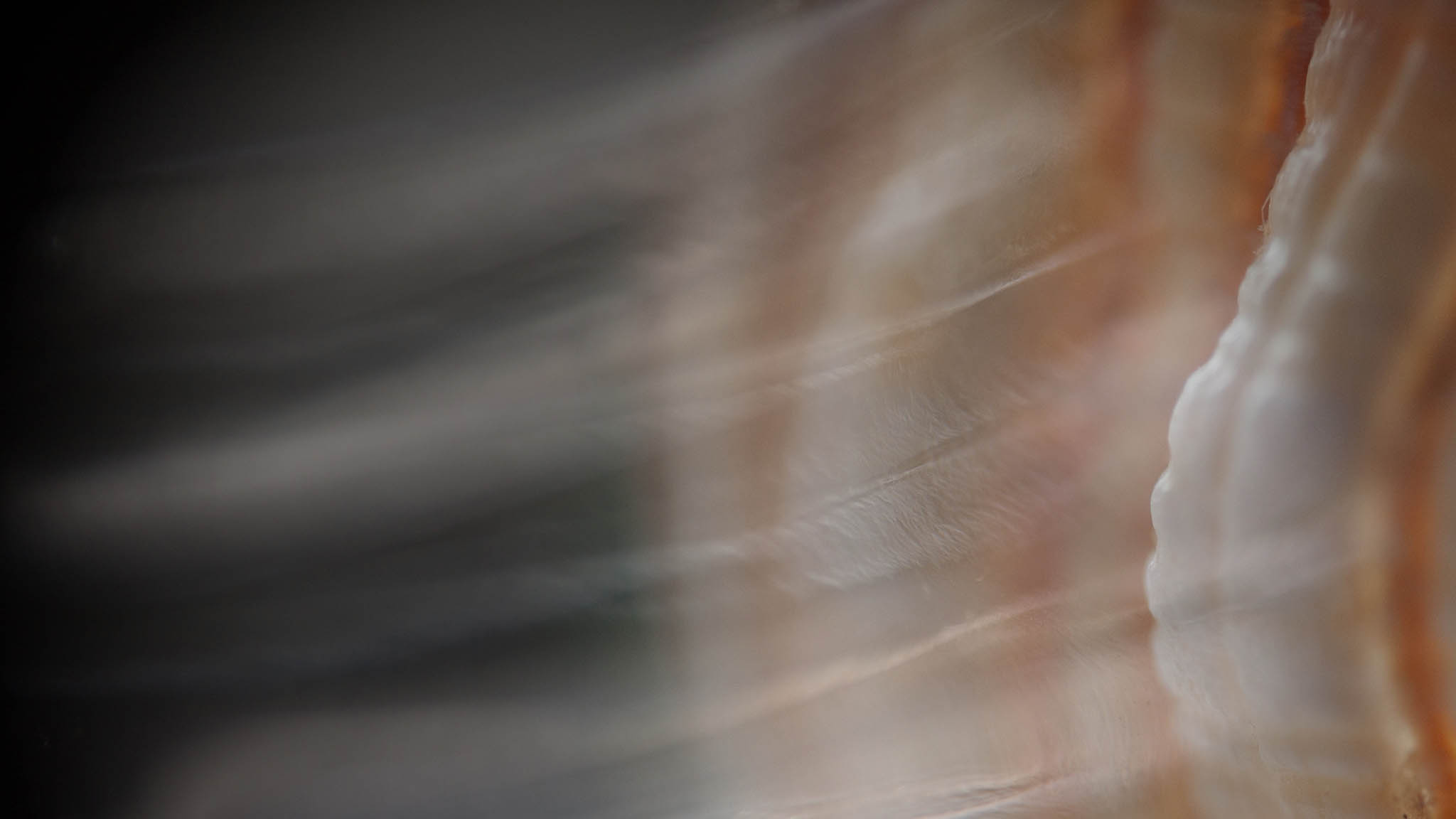 Jason Singh
Land:Scapes sound installation
21 July – 15 September 2022
Land:Scapes is a series of field recordings which explore the hidden sound worlds of the Dartington estate. These works will be presented as part of Jason Singh's year-long residency which explores the Dartington site as a constantly changing sound world.
Using a range of specialist recording techniques, listeners will experience music derived from plants and trees, underwater recordings, and immersive sound works capturing the unique spaces here. This exhibition informs an on-going exploration of our relationship to land, nature, wildlife and ourselves through the medium of sound and music.
jasonsinghthing.com
Instagram: @jasonsinghthing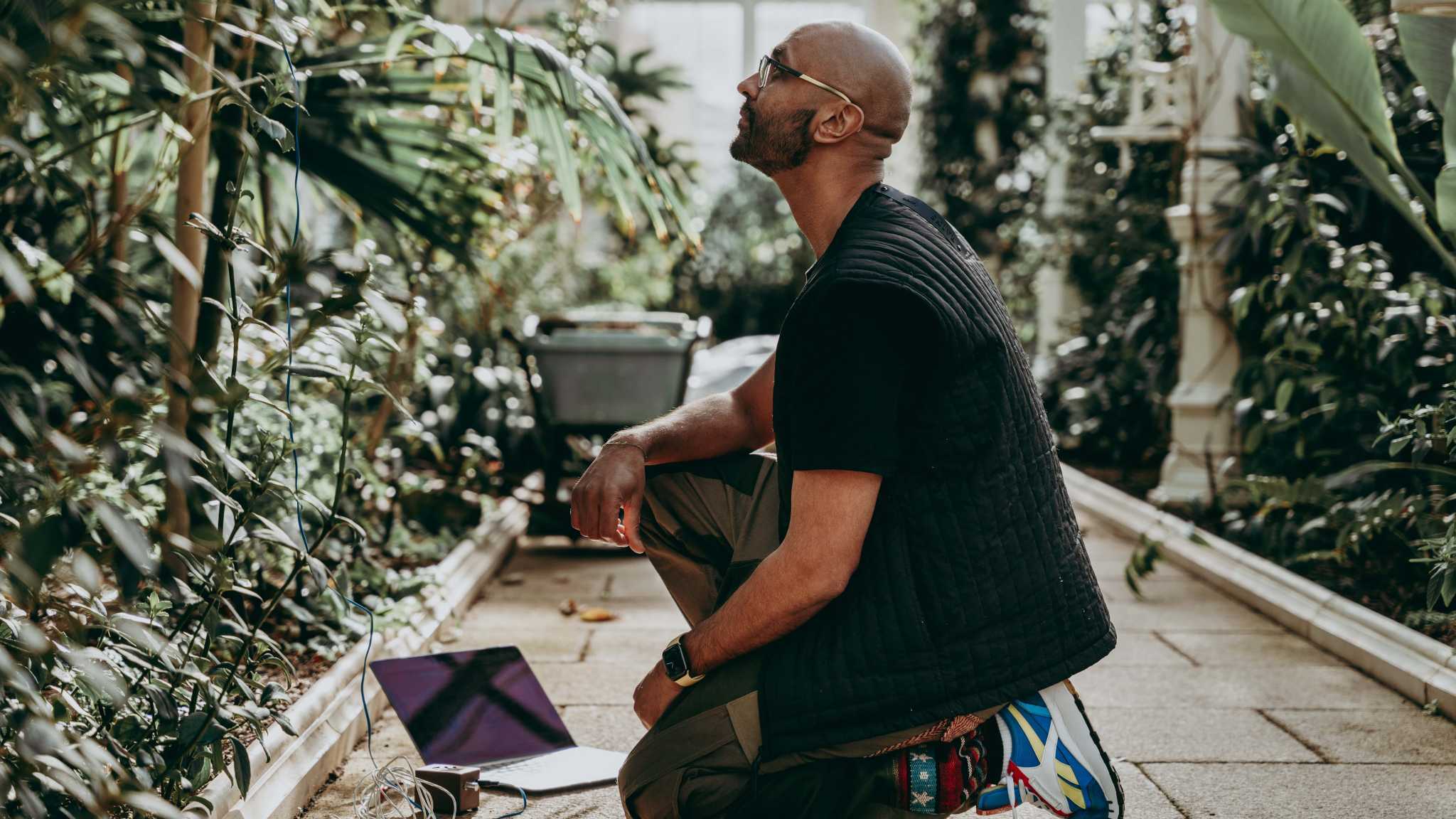 Marianne de Trey at Dartington
65 years of ceramics at Dartington
27 May – 15 July 2022
A retrospective of the work of Marianne de Trey, showing the breadth of her talent and skill as a potter and artist through a collection of her work, from unique one off pieces to sets of tableware, and from stoneware to porcelain. Marianne was a pioneering female potter, resident and working on the estate at Dartington for 65 years, in a cabin near the Cider Press which was originally built for Bernard Leach. This exhibition not only shows a collection of Marianne's work but also a view into her world and her life through excerpts from her diaries and letters. More about Marianne >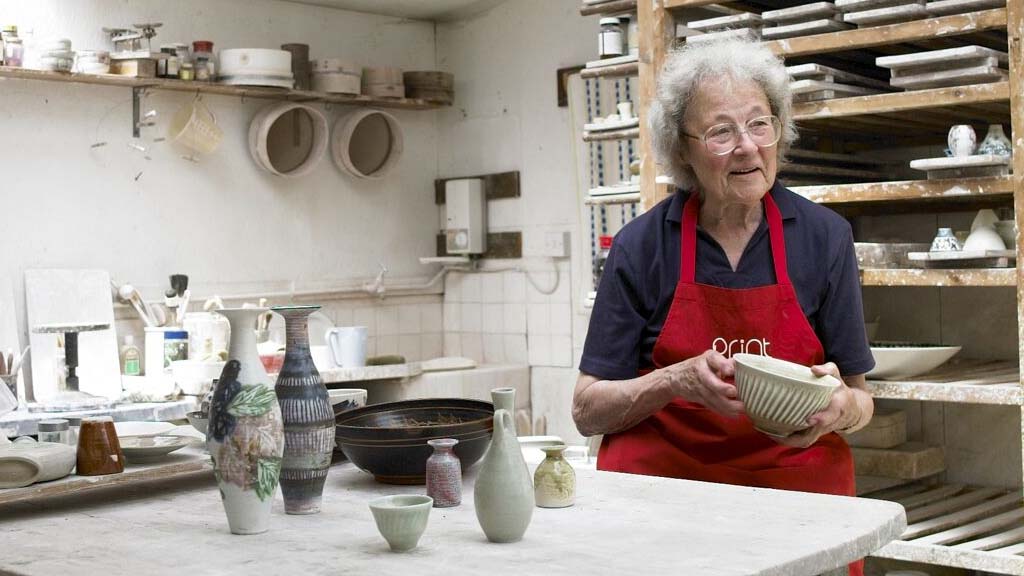 The Shippon Artists
Resident artist's group show
31 March – 15 May 2022
The Shippon Artist are tenant creatives that work on the Dartington estate from The Shippon Artist studios (a creative hub immediately behind the Gallery). Alongside this exhibition, they will be showcasing what they do in 'open studio' events. Creative practices on show are stone sculpture, drawing, installation, painting and printmaking.
The artists:
Maria Moorhouse (sculptworks.co.uk)
Anthony Garrett (agarratt.com)
Oona Wagstaff*
Barton Hargreaves*
WATCH: Maria Moorhouse give us a tour of her studio, and discusses the upcoming exhibition in the Gallery:
*To enquire about the artist's work please contact O.C.Wagstaff@lboro.ac.uk (Oona) /
barton909@yahoo.co.uk (Barton)