Short course production co-ordinator Anna Partridge reflects on this enriching weekend course, led by conductor, pianist and vocal coach Ruairi Edwards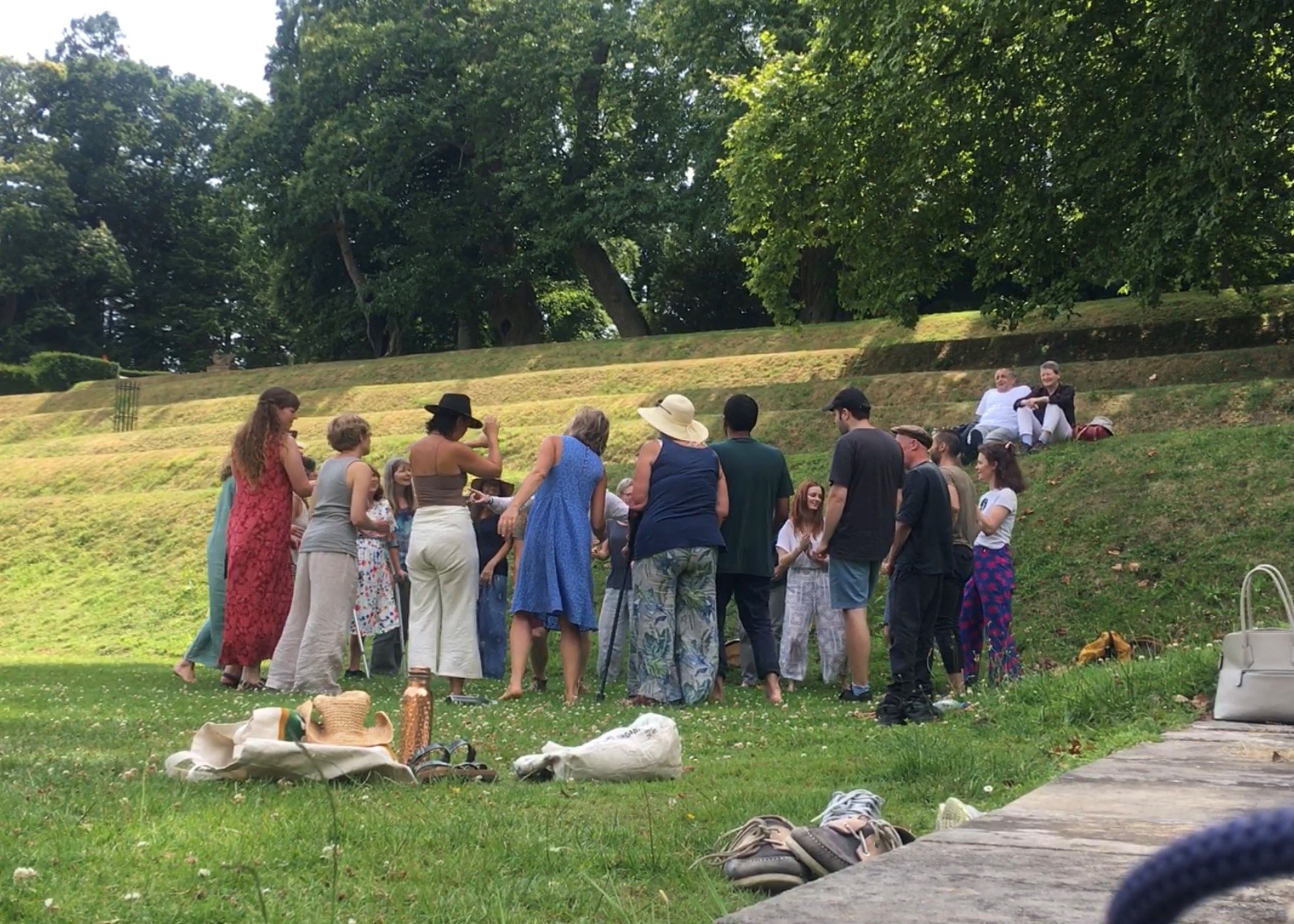 The experience of coming together with new people for a short course is endlessly inspiring and unique. When reflecting on my time spent as a participant and course volunteer on Finding Your Voice I'm instantly reminded of the connection I felt with those I shared the experience with. Our group of 20 came together as strangers and left having bonded over our shared journey of self-expression.
Our lead tutor, Ruairi Edwards, is a magician in holding space and bringing the group together. He knew everyone's name by the end of the opening circle, and soon had the rest of us on par. The first session was a high-energy whirlwind into sound-making, leaving us motivated to get stuck into using our voices in no time at all!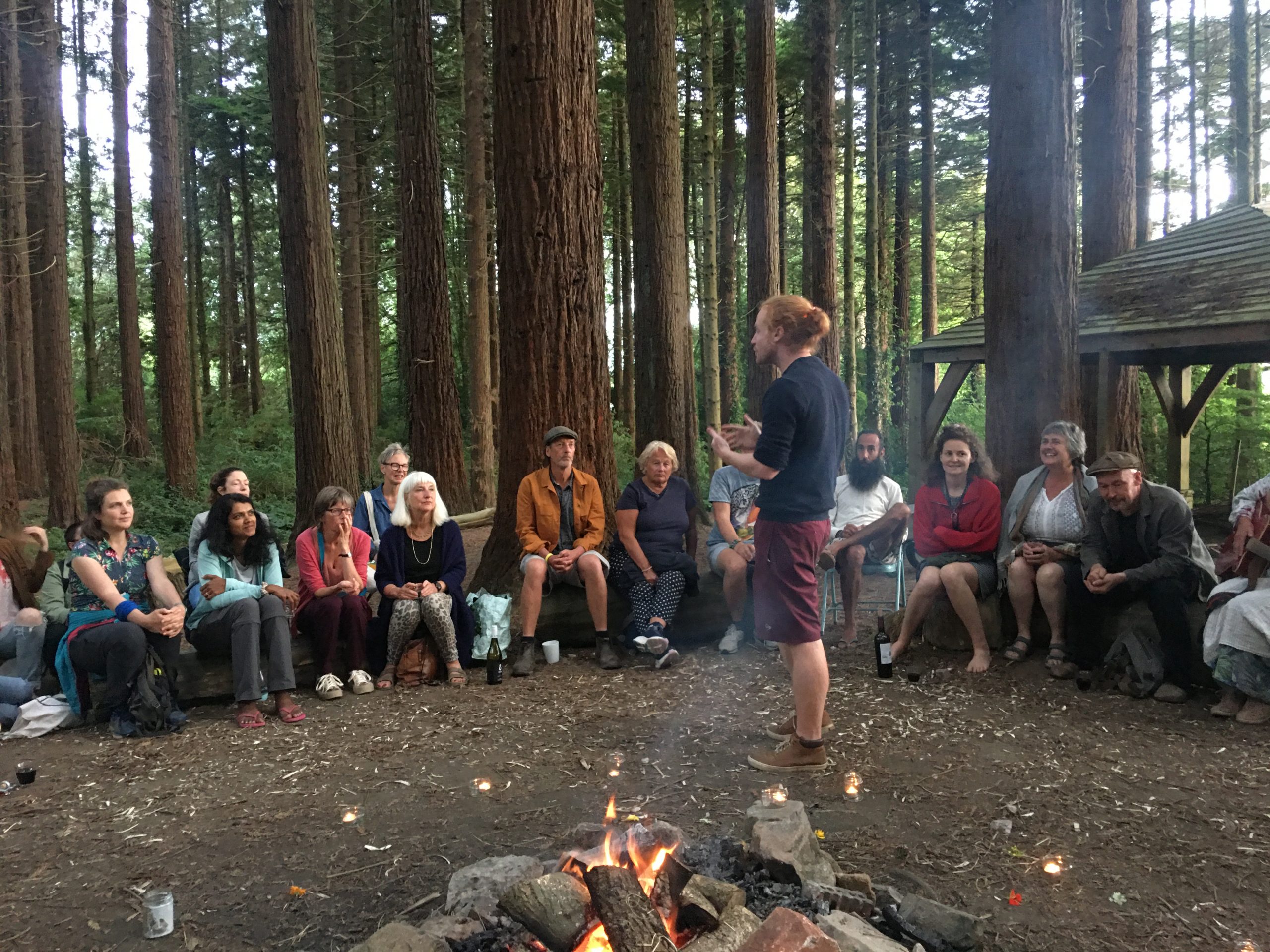 Ruairi's extensive experience in choral conducting is evident in the way he effortlessly delivers professional vocal warm-ups and teaches a variety of catchy and globally inspired songs and melodies. It was particularly interesting to learn more from him about the science of the voice, and our relationship with singing throughout human history. This contributed to the embodiment of the course title, as we considered our innate right to uses our voices to sing for how it feels, rather than what it sounds like.
The addition of Christine Cairns as a guest tutor bought a bright and enigmatic energy to the solid foundation set up by Ruairi. Her career as a soprano for symphony orchestras worldwide makes her the perfect candidate for unveiling the depths of our vocal potential.
The group size worked perfectly, with a mix between those who had little to no experience singing in public, up to a few more confident singers. This made it easy to create a strong sound together that built through the weekend in line with the overall confidence between us.
Coming together for our meals in the sunshine was a brilliant way to hear about the stories and experiences that had led everyone to be on the course. Meals at Schumacher College are an absolute treat, with much of the food straight off the fields surrounding the kitchen and an inventive and varied offering at every mealtime. Highlights were the homemade dark rye bread with berry jam in the mornings, the ginger and carrot lunchtime soup and the dinner of spinach parcels and classic Greek salad with creamy feta. The buffet-style service includes growers, staff and other students, supporting the vibrant learning community that welcomes you at Dartington.
A real highlight was the opportunity to sing together in Dartington's private gardens. To stand with our fellow participants in the middle of the historic tiltyard was a beautiful way to end of our course and share in our new repertoire. 
Two months on, and the community set up between participants is still thriving through supportive group chats, song-sharing and chance meetings in Dartington and the surrounds. At the end of August I was lucky enough to witness one of my fellow participants singing at our local open-mic night, which was the first time she had ever sung into a microphone on a stage.
I'd recommend this course to anyone who thinks they might have more to their singing voice than they have previously had the chance to express. I'd also recommend it to anyone looking for some deep connection with others and an opportunity to be inspired and uplifted.
Finding Your Voice runs again from May 12-14, 2023. Click here for more information.