,As newly arrived head gardener Neville Evans shares his plans for Dartington's Grade II* listed gardens he reveals he is delighted that the estate is home to thousands of orchids indicating the rich biodiversity of the area.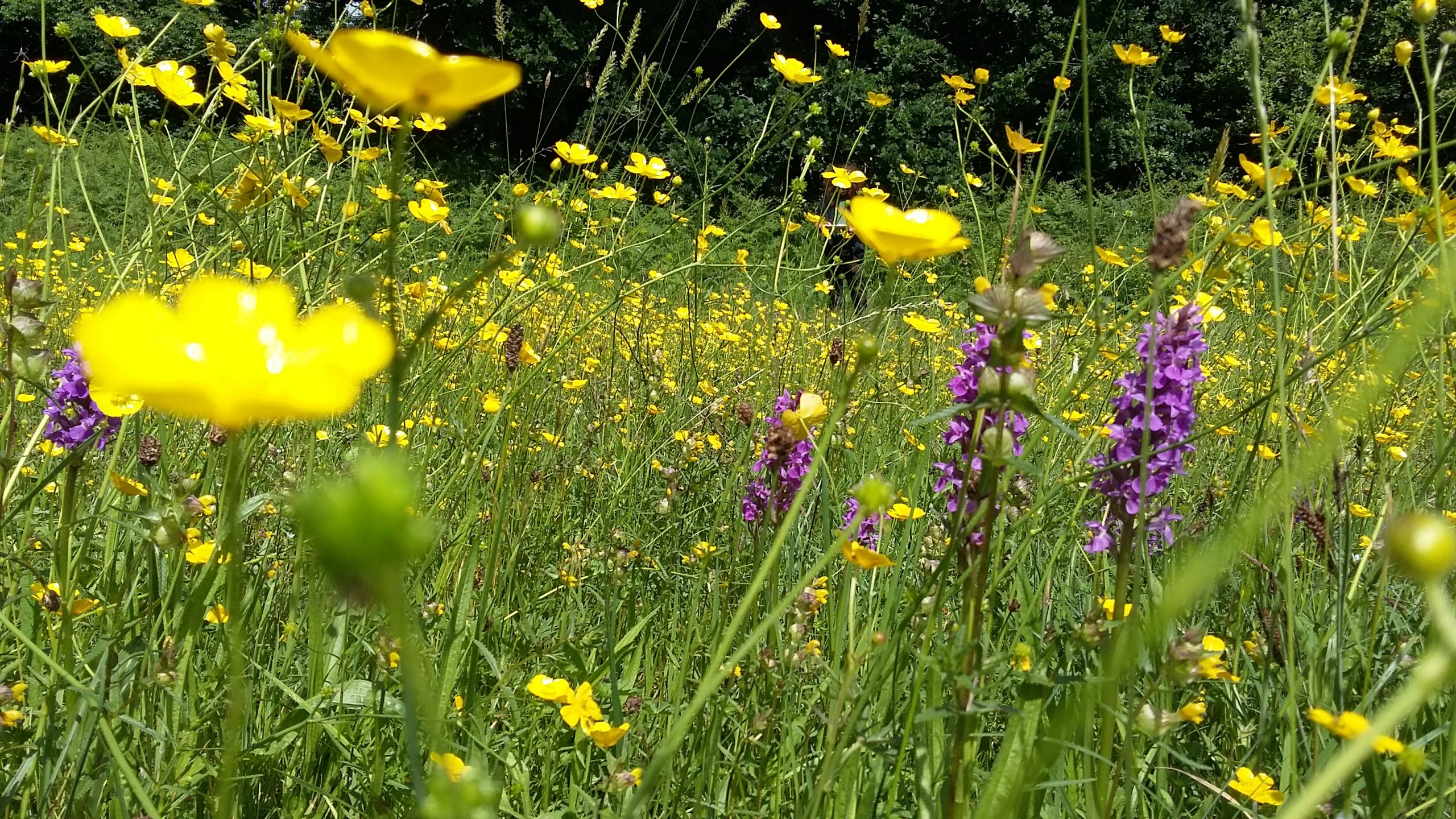 If wildflowers are a good barometer of soil health, then news that Dartington Estate has an estimated 10,000 wild orchids is something to be celebrated.
As he walks around the Trust's Grade II*listed gardens, newly-arrived head gardener Neville Evans is delighted to see them flourishing.
"Orchids are a really diverse group of plants and are good indicators of soil quality and all sorts of biodiversity.  Their seeds don't have their own food source, most other plants, so they have to rely on symbiotic relationships with mycorrhiza fungi in the soil."
"Orchids are an extremely specialised group of plants. If you take something like Tropical Darwin's Orchid, there is a moth that feeds on it and pollinates it.  They both need each other to survive.  If one dies, the other does too." 
"Biodiversity is all about being part of a bigger ecosystem which we are a part of," he adds.  "We look after the earth and the earth looks after us."
With the warmer weather, Neville has been better able to assess the gardens and plan his strategy.  After two very challenging years for gardens team, the first task is to catch up on routine work.
He is very mindful of the legacy of the gardens' original designers Beatrix Farrand and Percy Cane and is keen to ensure their ideas of shape and geometry are still retained in the garden. 
His vision is to have as diverse a range of plants as possible creating a year-round palette of colour and sensory interest.
Like the artist and textile designer William Morris who advised on having nothing "that you do not know to be useful or believe to be beautiful," Neville agrees each plant must have a role.
"I would like every species we choose have to appeal to at least one of the senses, whether that is smell, sound, touch or visual appeal", he says.
Some areas of the garden have become overgrown as a result of reduced staffing during the pandemic and so judicious pruning will restore some of the breath-taking views down the tiltyard and far beyond to the South Hams.
Neville also wants to have more labelling of plants and trees so that visitors can learn more about the garden they wander along the curving paths.
Like anyone who works with the land, the climate is always uppermost in his mind, and he has to make some difficult decisions when replacing plants or trees selected for an environment that has radically changed in the century since the Elmhirsts arrived.
However he sees the garden's history as an evolving one, so a pair of diseased oak trees that now remain as 'monolith' trees will have the cut branches re-purposed to create a circle of seats for use by groups to gather.
That is part of his wide plan to encourage more people to explore the outer areas of the garden by creating spaces for reflection/meditation/discussion and music.
"I have been looking at how people use the gardens here and it is incredibly varied.  But we also need to consider what makes us different to other listed gardens.  There's nowhere quite like Dartington and I would like our gardens to reflect that."
There are many ways to learn about the inter-connectedness of some of the non-human residents of Dartington.  Why not explore a Soulful Connection to Trees?