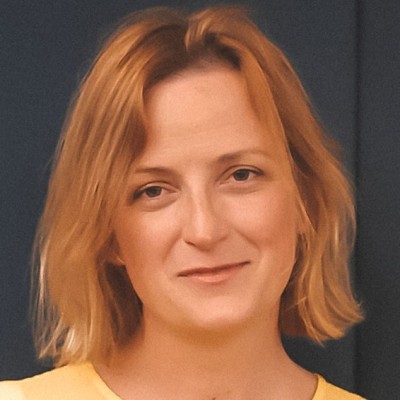 With our first ever Georgian Wine Festival just around the corner, Master of Wine Sarah Abbott explains why Georgian tipples are viticulture's great secret.
Sarah is one of the UK's foremost experts on Georgian wine. A marketing specialist, wine judge, and educator, she advises the Georgian government on building connections and business for Georgian wine in the UK.
First attracted to Georgia by her interest in ancient civilisations, she believes Georgia one of the most dynamic and interesting new-old wine regions of the world.
She presents frequent masterclasses and training courses on Georgian wine, and visits Georgian wine regions several times a year for both work and pleasure.
So, what does Georgian wine taste like?
White, red, sweet, sparkling and orange wines are made in Georgia's diverse terrain. For a small country the climatic and topographic variation is huge – you can find a spot to grow almost anything in Georgia, which is one reason the country has been coveted by hungry and much larger neighbours throughout history. The flavour profile of Georgian wines will be familiar to lovers of aromatic dry whites, and juicy fragrant reds.
Georgian white wine
The Caucasus Mountains dominate much of Georgia's terrain, meaning that fresh, lively white wines – mostly from unique native varieties – are widely produced in cool vineyards at highnaltitude. Alcohol levels are moderate, acidity naturally fresh, and the flavour profile appetising. Expect citrus, nutty, floral, herbal and delicate exotic fruit notes. If you enjoy the fragrant white wines of, for example, Austria, Alsace and Italy, you will certainly 'get' Georgian whites.
Sparkling wine
Sparkling wines are made using both the 'Classic' (i.e., like Champagne) and 'Tank' (i.e., like Prosecco) methods. Pet Nat has also taken off in a big way in Georgia. In general, Sparkling Wines from Georgia range from uncomplicated party fizz (and the Georgians have a lot of parties) to a growing number of more ambitious, complex wines.
Red wine
Superb red wines are made in Georgia from warmer locations with continental climates. The hero red grape of Georgia is Saperavi, which produces deeply coloured, intense yet elegant reds in both fruity and oak-aged styles. What do they taste like? Think of the velvety texture of Malbec, with the fragrance of Syrah and the freshness of Sangiovese. If you enjoy Rhône, Italian or Argentine reds, you will love Georgian reds.
And now for something completely different…
So far, so familiar. But this is a nation famous for its poets, painters, dancers, singers and fiercely creative spirit. Georgia has two very particular wine styles that are distinctively different. They have emerged from intersections of Georgian terrain, national character and history.
Qvevri wines
Qvevri wine is a direct link to 8000 years of wine culture. Their survival and continued usage is a symbol of humanity's love of making a wine delicious and symbolic, and drinking it with friends. Qvevri are large clay vessels, looking a little like a giant fat amphora or squashed egg. They are installed in the ground in cellars called Marani. Whole grapes and often whole bunches are placed in the Qvevri and where they ferment and clarify for several months.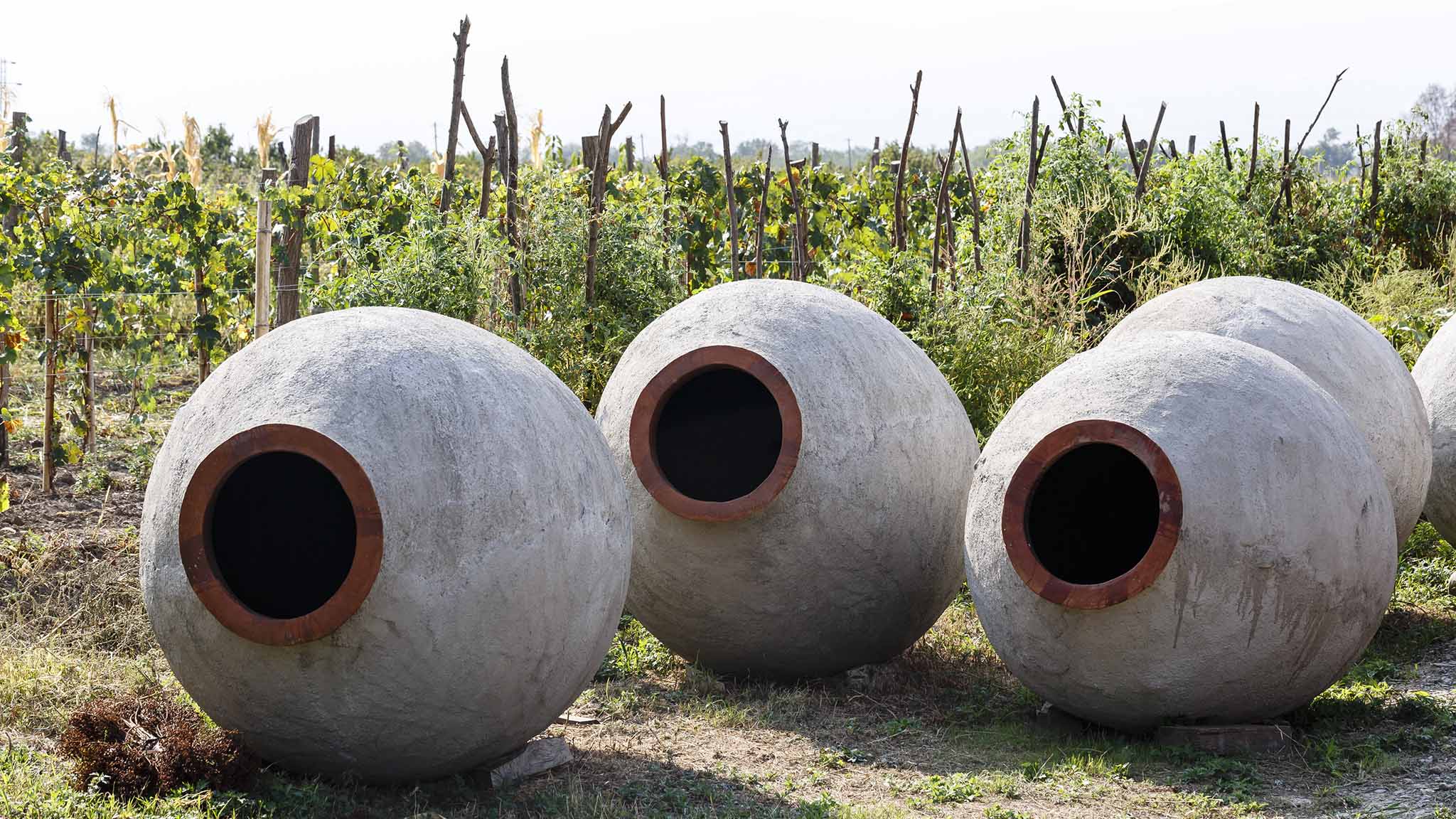 Above: Qvevri. Credit: Miles Willis
 Qvevri are one of the earliest examples of wine technology and their use has been traced back to the earliest origins of wine. Georgia's unbroken wine culture – and national obsession with wine – means that it is the heartland of Qvevri winemaking. The form, material and usage of Qvevri are echoed in today's most fashionable wine technology such as the concrete eggs chosen by many leading producers across the world.
Qvevri are used by many producers across Georgia, and are particularly popular with organic and biodynamic winemakers who want to make wine with reduced or zero additives.
Georgian Qvevri red wines are not dissimilar to conventional red wines, albeit with a thicker texture and spicier, and often meaty, fruit character.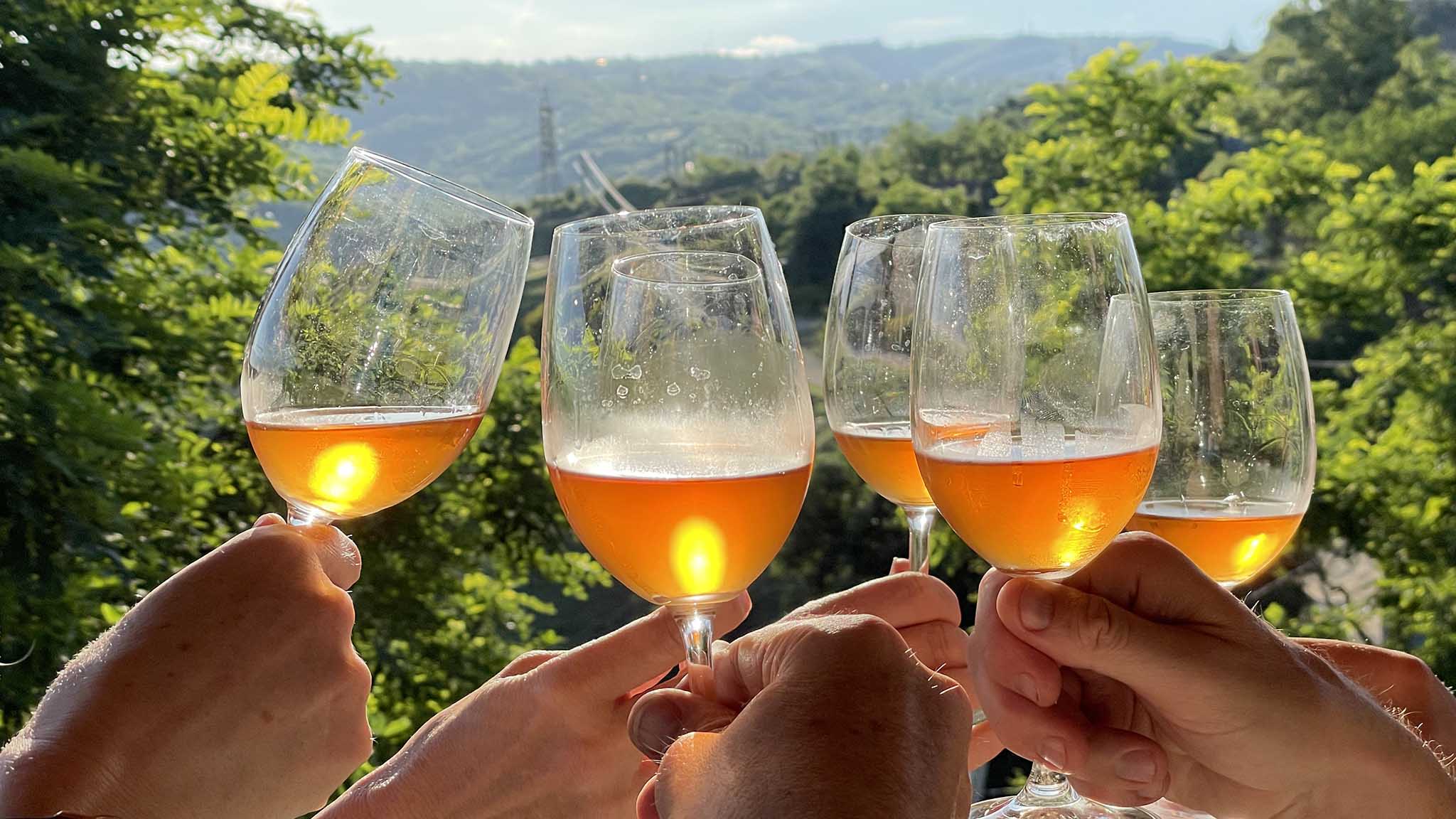 White grapes fermented in Qvevri become 'Orange' or (as the Georgians call them) 'Amber' wine. The juice takes on the deep orange colour from the tannin and compounds of the skins, and complex aromatics of walnut, mandarin, and dried herbs.
Georgian Amber wines feel like a red wine and smell like an exotic white. They may taste strange to you at first but are superb with food, and make for delicious discovery.
Sweet reds
Off-dry reds made from late-picked Saperavi and Mujuretuli red grapes are a historic wine style of Georgia. Good examples combine fine grip with exuberant cherry fruit and delicately seductive sweetness. Kindzmarauli is the most famous village and appellation for this style. Georgians serve these sweet red wines lightly chilled, and drink them with richly spiced and grilled meats and mature cheeses.
The Georgian Wine Festival takes place on the Dartington estate from 13-15 October 2023.  In addition to wine masterclasses with Sarah, the event features an authentic Supra (Georgian feast), wine tasting sessions, live Georgian music and more. 
Tickets can be purchased for either the entire festival or for individual events. Optional on-site accommodation is also available.