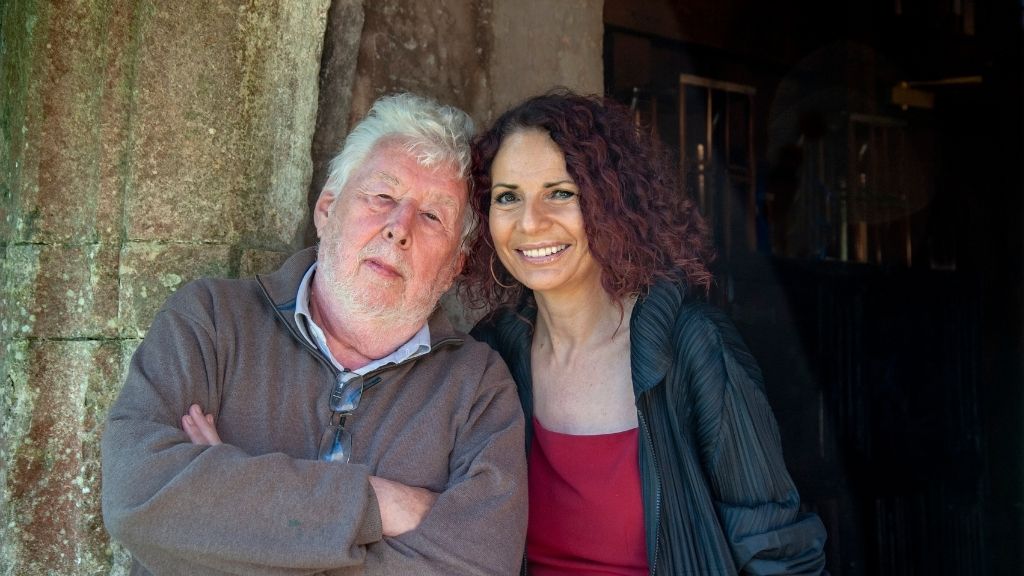 We are very sad to hear of the death of Harrison Birtwistle. Harry first came to Dartington in 1957 as a student in the composition class at the Summer School while Igor Stavinsky was also in attendance. That class turned out to be a defining moment in the history of British contemporary classical music as he and the other remarkable students, including Peter Maxwell Davies, Alexander Goehr, Hugh Wood, Richard Rodney Bennett and Cornelius Cardew, went on to become some of the field's leading figures in the following decades.
Harry returned to the Summer School frequently over the years, teaching composition and running special projects, and his work featured regularly and sometimes premiered in the programme. Below we've put together some photos of Harrison Birtwistle at Dartington. 
Image credits left to right: Birstwistle with Adrian Brendel in the Great Hall, photo by Kate Mount; Birtwistle (centre) with Witold Lutosławski (right) and Gavin Henderson (left) at Dartington, photo by Charles Davis; Birtwistle (right) with Morton Feldman (left) in the Courtyard in 1972. Photo by Charles Davis; Birtwistle outside the Great Hall at Dartington, 2019, photo by Kate Mount.
Below we've found another photo from his time here in 2019 with the students on the advanced composition course. The lead image at the top of this page is of Harry with Joanna MacGregor that same year, then Artistic Director of the Summer School well known for her performances of his music and her redition of Harrison's clocks which was recorded in the Great Hall at Dartington.