This week we've finished our run of festive workshops, which means that after over 60 events this year's short course programme has drawn to a close! So with a few weeks until Christmas, it feels like the perfect time to share with you some of our favourite courses and workshops from 2022.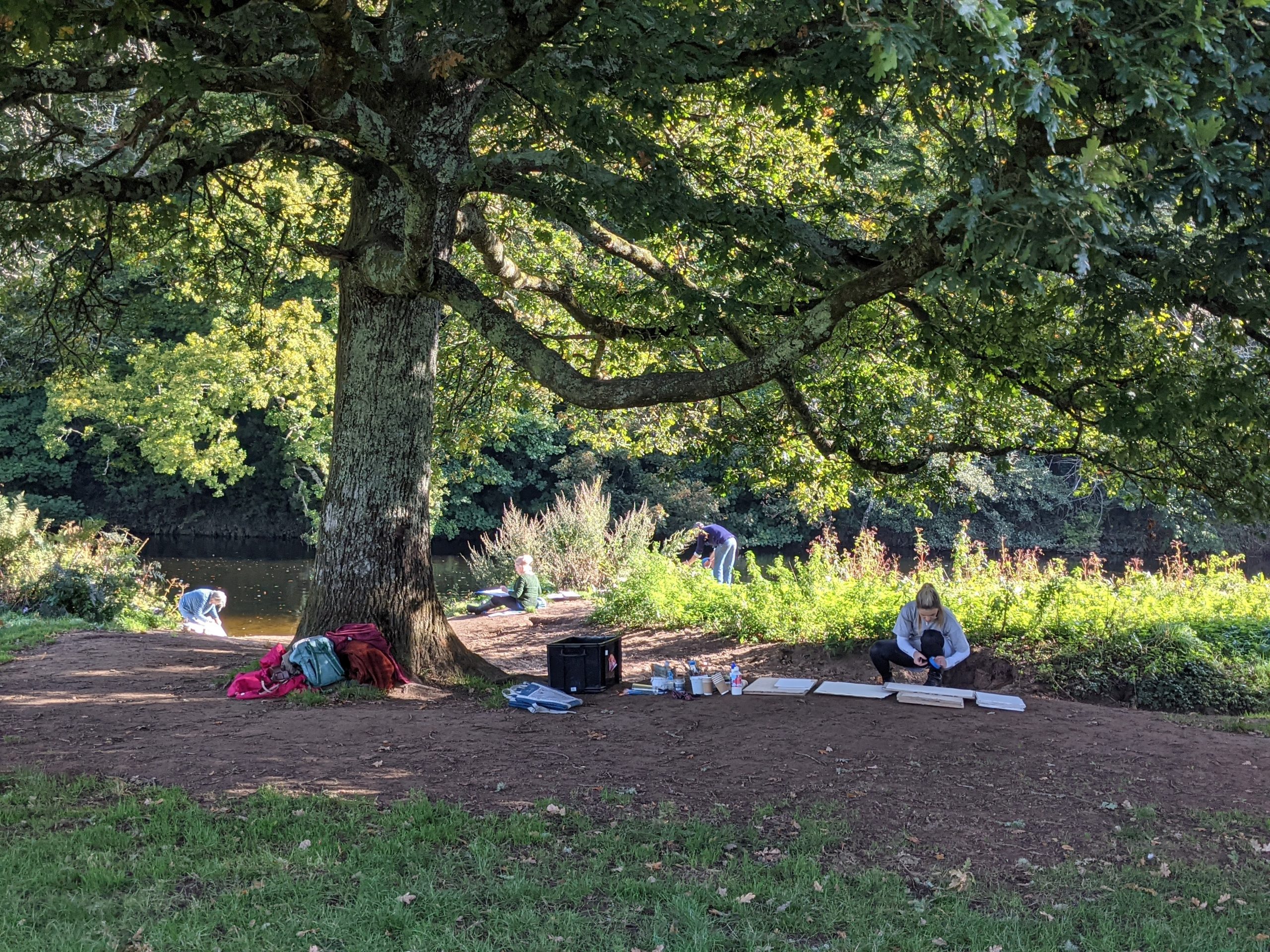 1. Dark River Rising
The River Dart got a lot of deserved attention during Dark River Rising, when one of our resident artists Anthony Garratt took our short course participants on an abstract painting course. They spent a week exploring the wonderful landscapes and ecological storytelling potential revealed by tidal changes of the Dart.
2. Finding Your Voice
After the disruption of the pandemic, we were pleased to host the return of some annual favourites, such as Finding Your Voice which happened on a scorching weekend in mid-July. It was a happy co-incidence that four of the twenty people on this course had their birthday that very weekend, so Julia and the kitchen team pulled out all the stops with a delicious chocolate birthday cake decorated with flowers from the garden.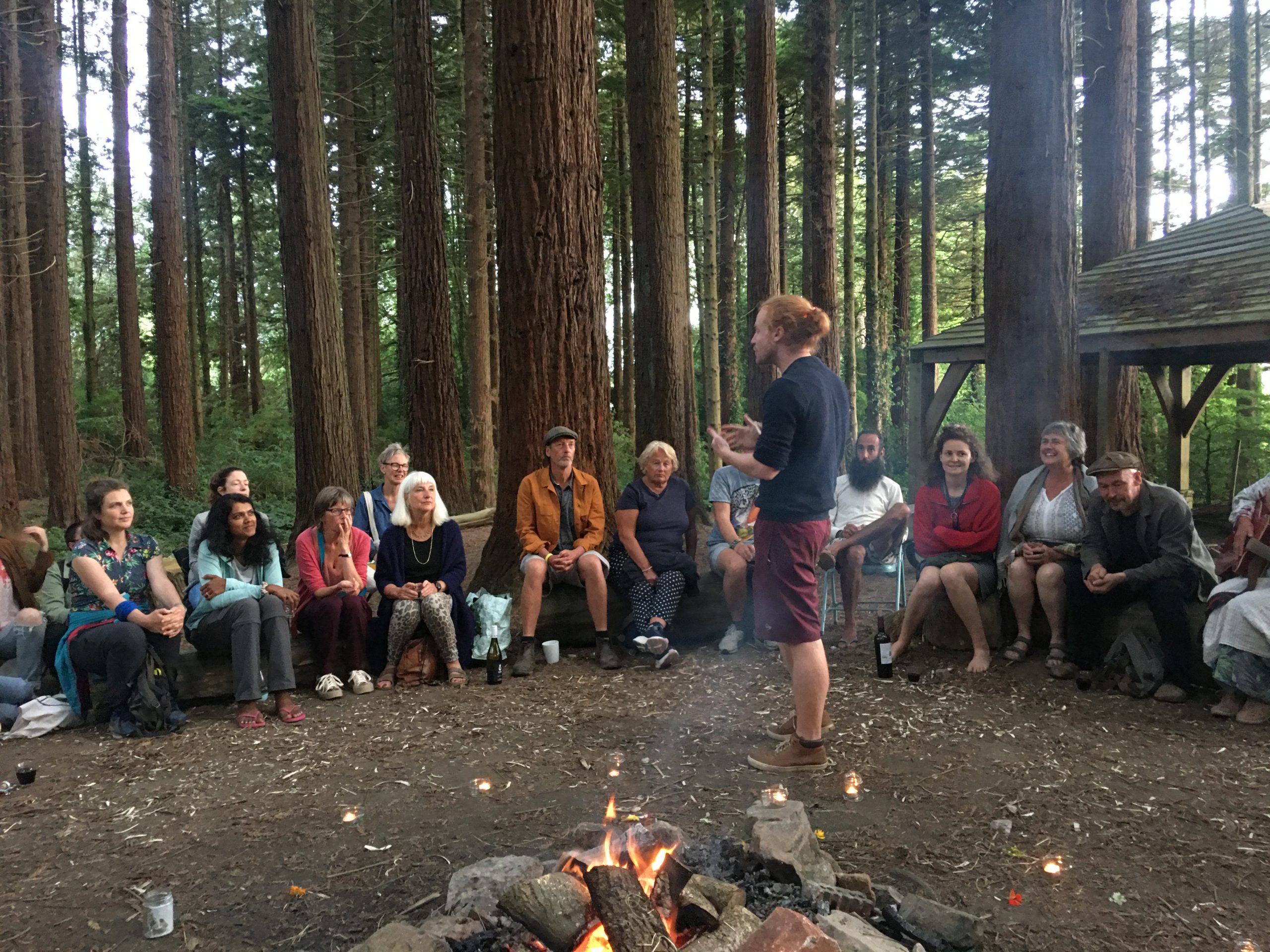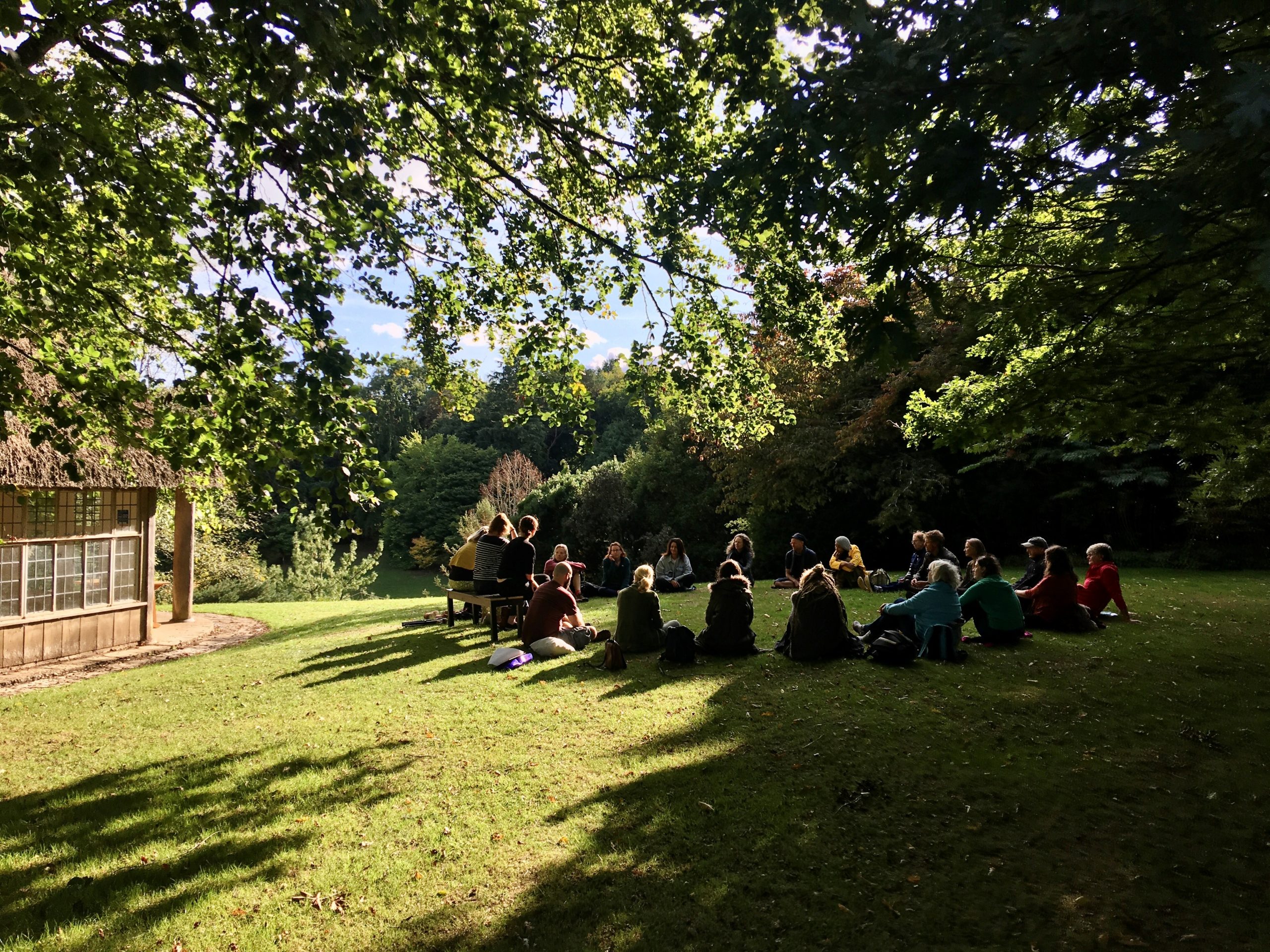 3. Soulful Connection with Trees
Another returning favourite was Soulful Connection with Trees, based in the Dartington Hall Gardens where we have a huge variety of tree species. This course took a deep dive into tree identification and biology, as well as creative inspiration, mythic symbolism and spiritual significance of trees. And a little bird tells me it will be back again in 2023…
4. Step Into Your Power
We also were excited to launch some new courses this year, such as Step Into Your Power. This four-day writing retreat explored nature immersion as a route to creative responses to the menopause, with fires in the woods, foraging, poetry readings, deep discussion, yoga, meditations and more. There's no doubt this course will join our annual favourites, as the next one is already in the diary for June 2023!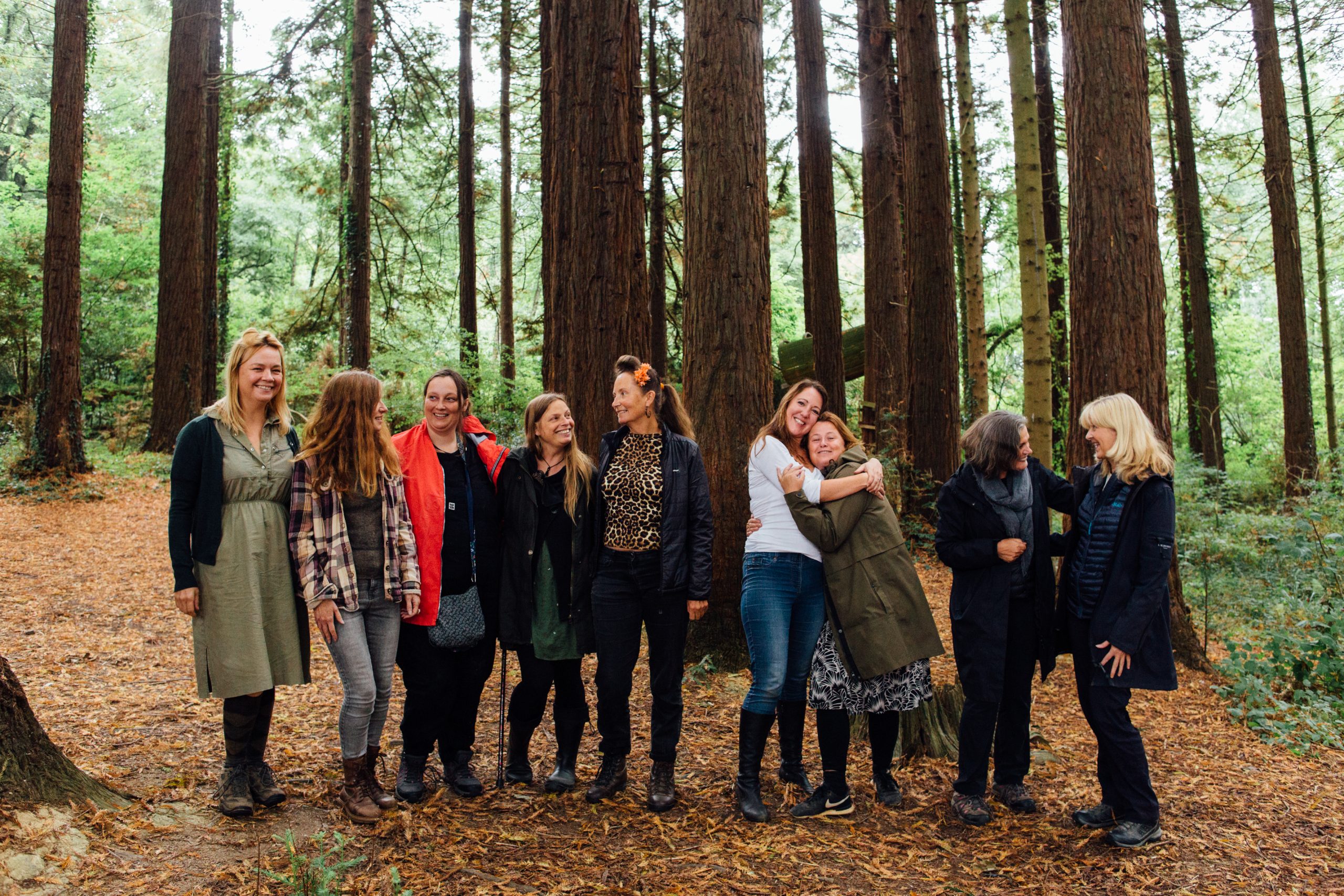 5. Living Gaia's Alchemy
In autumn we were joined by Robin Rose Saltonstall for a new course focusing on Gaia theory, native wisdom and the neuroscience of the maturing brain. Both the indoor and outdoor classrooms were utilised for these theory sessions, and the group also enjoyed cooking for the community and a fireside chat with Satish Kumar.
6. Family Garden Sessions
Thinking back to our family summer sessions feels like another world from the frosty estate today! The colours of Foxhole Community Gardens were in full bloom during Exploring Flowers, where thirty children and adults used natural flower dyes and flower printing techniques to create their own bunting.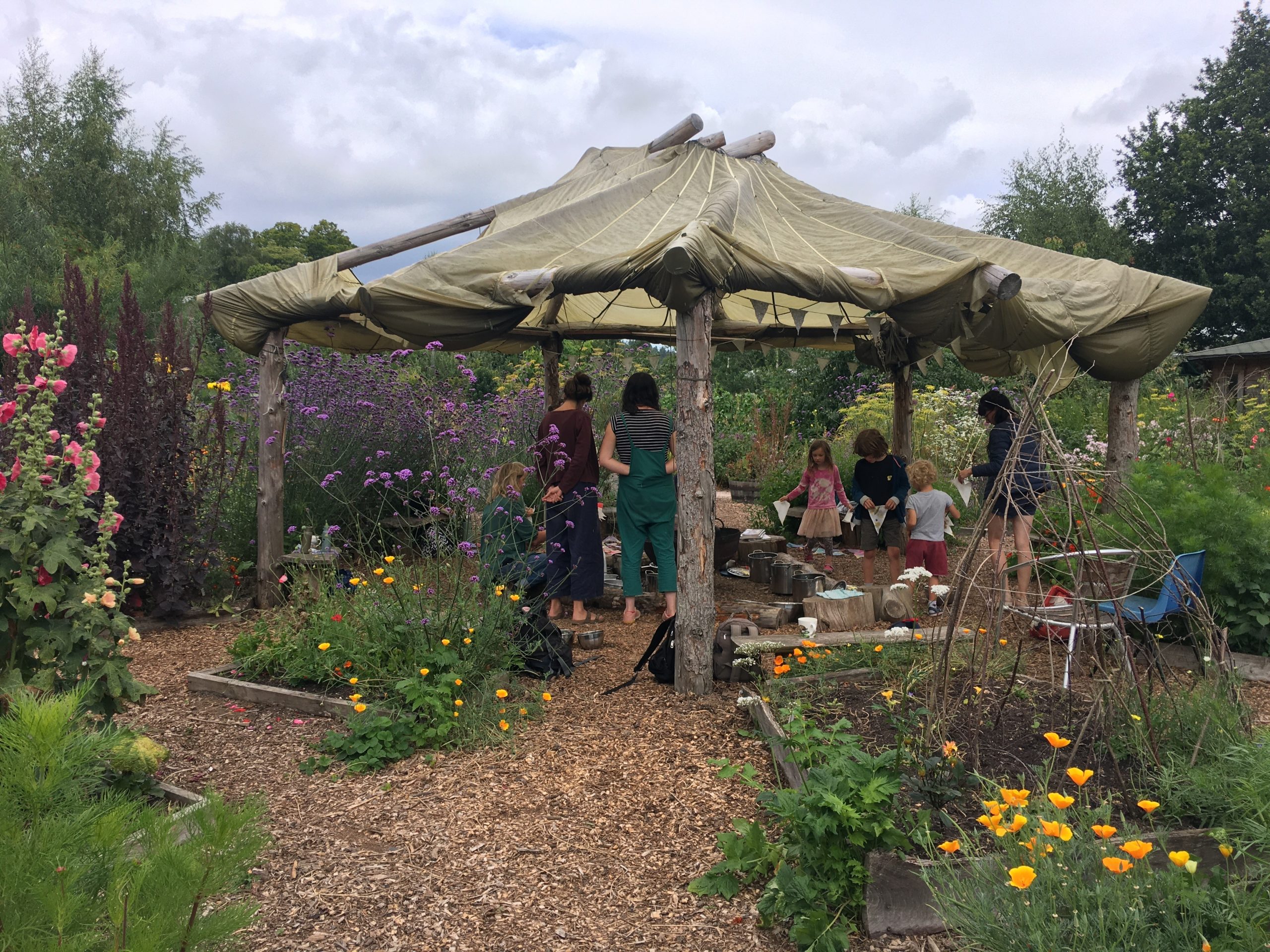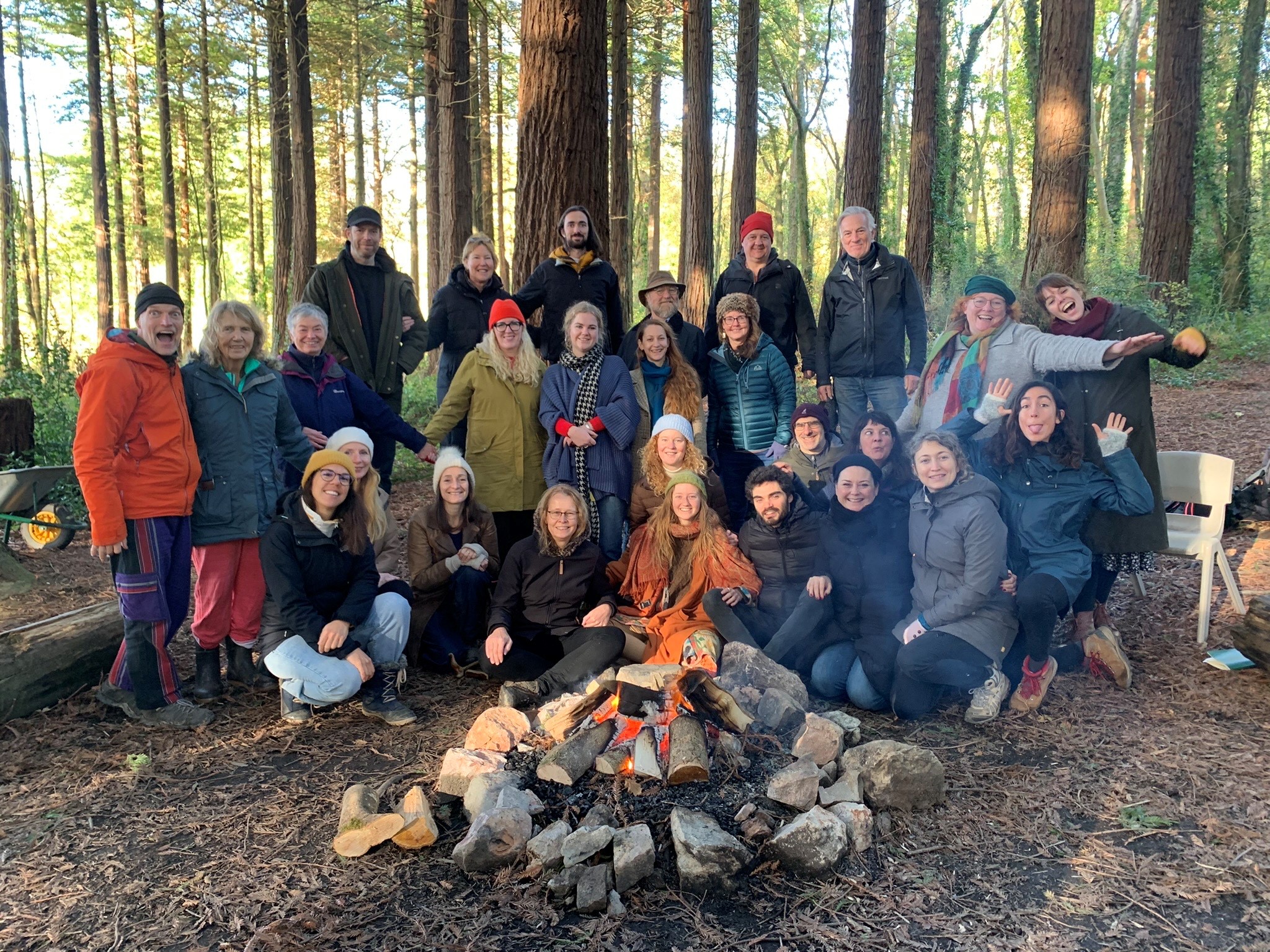 7. Creative Facilitation for Our Time
November saw the final short course based at the Schumacher College for this year where facilitation theory, improvisation games and climate based workshops were explored with our signature head, heart, hands approach.
8. Festive Wreath Making
Let's finish with one of our most recent offerings, led by Grace Allardyce. Grace worked with our groups to create unique festive wreaths using cones, evergreen foliage, ferns, seedpods, dried grasses, ribbons and dried citrus fruits. Just in time for Christmas!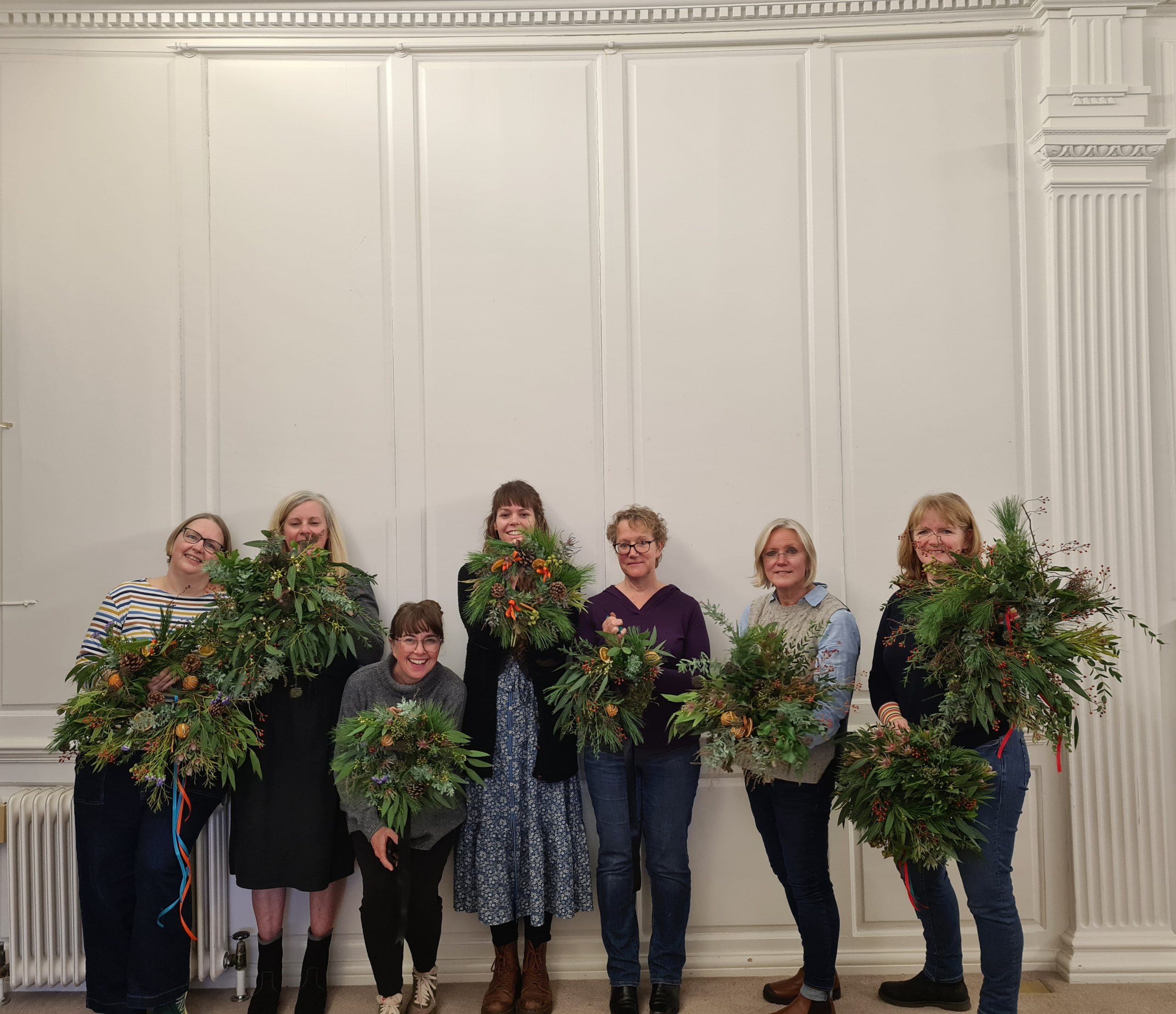 There are so many other courses we could mention, from Nature's Alchemy and Found and Ground Art Materials to the Schumacher Experience and Diving Into the Longtime. However, the best way to get a flavour of our programme is to check out our listings for 2023. Hope to see you here!