WELCOME to your winter member newsletter
We hope this finds you well as we move into the new Tier 2 restrictions, and adapt once again to changes in our day-to-day lives.
Here on the Dartington Estate we are open throughout December, offering our members a festive place to eat, drink, walk, talk and make merry, albeit slightly differently this year.
You'll find the medieval Courtyard aglow and looking rather lovely each evening, and whilst adhering to the new government restrictions on indoor mixing for households and support bubbles, we'll be offering White Hart evening suppers, sit down Sunday Roasts plus takeaway mulled wine and mince pies too! See all of our opening / serving times, menus and offers here.
You'll be pleased to note that The Green Table will continue to offer their incredibly popular fresh-frozen dinners takeaway service, and The Shops at Dartington has re-opened its store doors for all of your festive gift shopping needs.
There's also been lots of work happening on the learning front too, and we're very pleased to report that the estate is once again home to a vibrant learning community.
The rebirth of Dartington Arts School, some key changes at Schumacher College and a bourgeoning short course programme have made quite a difference this year. In September 75 students joined us to study at postgraduate level, while we anticipate a further 50 on programmes beginning in January 2021. This is quite an increase from the previous year, and you can really feel the place buzzing with the curiosity and energy of student life now!
member sessions
We recently held our third series of member sessions with the directors, which took place online. We were able to share our plans and provide members with some reassuring updates, including the wonderful news that we have been registered under the Office for Students. This enables UK students to access full government loans to study with us, which has greatly impacted our intake.
We've also been able to provide some encouraging news about our on-site businesses which, despite the adaptations we've faced with hospitality restrictions of late, are all moving forward into better financial stability. We are in no doubt that this is mainly thanks to the fantastic support we've received from our members and locals who have continued to support us during this period, be that through membership, a kind donation, a regular Green Table takeaway or a pot of chutney from the shops – we thank you!
We are working on plans to restore our many buildings, and have some great new ventures ahead for next year, including opening an Art Gallery and a Spring Festival that will draw on craft, art and music interests.
In other news, Research in Practice – a key pillar of Dartington Trust's social justice activity – is going from strength to strength. We deliver services in the social care sector and now support over three quarters of local authorities in England – working with a wide range of organisations to enable them to access, understand and apply evidence in their work with children and families, young people and adults.
We will continue to run these popular member sessions online via zoom, sharing the latest latest news and engaging in conversations with you, our members. The next series of sessions will run in January, and if you'd like to get these first-hand updates, you can book ahead now.
Meet our Associate Director of Wine at Dartington, Justin Howard-Sneyd MW.
Together with academic staff he will initially be developing a new programme of short courses in culture, history and appreciation of wine as well as 'Taste and Talk' events with leading figures from the industry, including wine writer Oz Clarke.
There are also plans that some of Justin's work will contribute to our new Sustainable Food and Farming undergraduate degree, being launched by Schumacher College next year, with some experimental wine production.
The programme is and will be the first undergraduate degree in the UK to offer agricultural education with crops and livestock, developed around sustainable principles.
read more about justin
Justin has spent nearly three decades working in every aspect of the wine industry from cellar-hand and assistant winemaker to wine-buying for leading supermarkets and consulting for some of London's finest restaurants.
Since 2007, Justin has produced his own wine (www.domaineofthebee.com) from four hectares of vines in the Roussillon region of the South of France, near the village of Maury.
Five years ago he also launched his own, gold medal winning English sparkling wine – Hart of Gold (www.hart-of-gold.co.uk).
Justin has been a consultant for a number of businesses around the world including the Masala World Group, which has some of London's leading Indian restaurants in its stable including the Michelin-starred Amaya Bar and Grill.
He currently heads up the Global Advisory Panel for the Global Wine Database and sits on the Council of the Institute of Masters of Wine. He is also a founding partner and director of The BIB Wine Company Ltd, which sells organic and sustainable wine.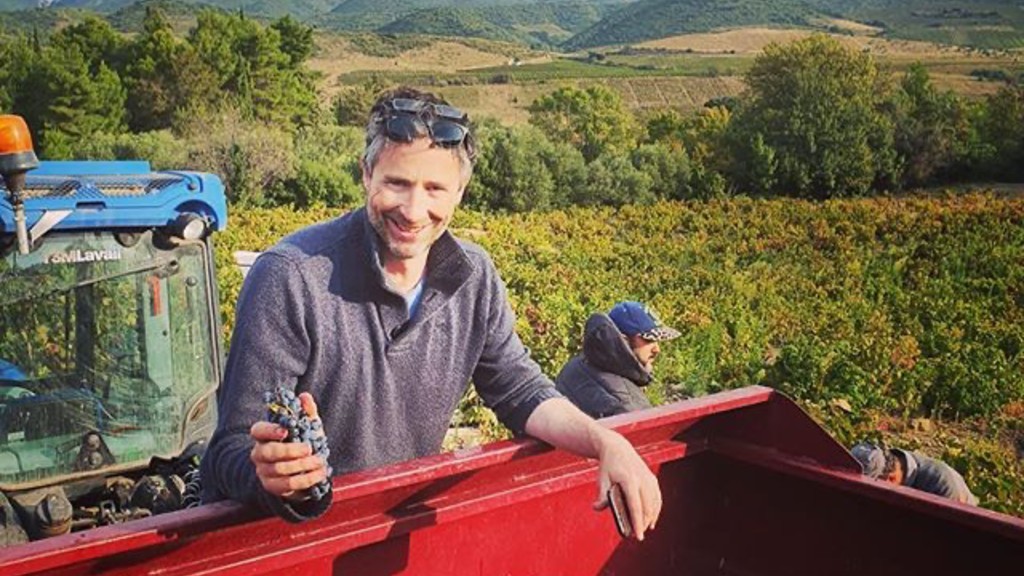 We're supporting Food in the Community
Food in the Community on the Dartington Estate aims to reduce food waste, poverty and social isolation and was originally set up to redistribute short-date or surplus produce from local businesses. More recently it has been given a government grant to buy food from local producers who have lost custom as a result of the hospitality industry being placed into lockdown.
The group based at School Farm organises volunteers to collect and re-distribute unwanted fruit, vegetables and other fresh food from local producers, which has also included Schumacher College.
In the last eight months they have repurposed around one and a half tons of food every week, much of which would have otherwise been composted, ploughed in or fed to animals.
The food boxes are delivered to households, charities, foodbanks, statutory services and Covid-19 support groups across South Devon, who are delivering food parcels or hot food to people in need.
Whilst many of our short courses this season have had to be postponed, we've developed an online offering around arts, movement, wellness and health, to continue to bring you new learning opportunities to take part in during these isolated winter months. You'll find that your 10% members discount is available on many of these courses, and they make a great gift too…
landscape painting with anthony garratt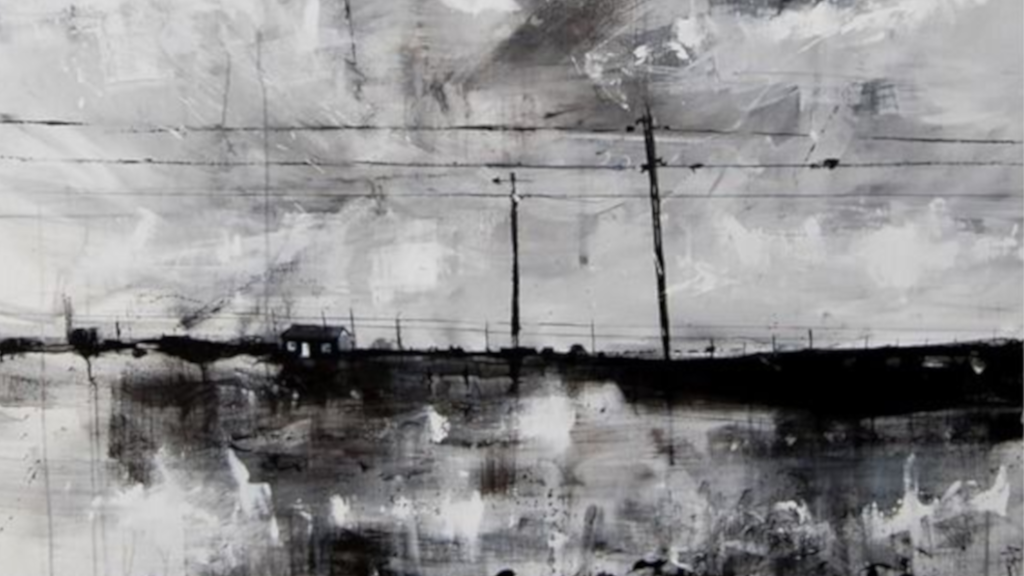 Various dates. Join internationally-renowned landscape painter Anthony Garratt for five fabulous art classes, live from our Shippon Art Studios.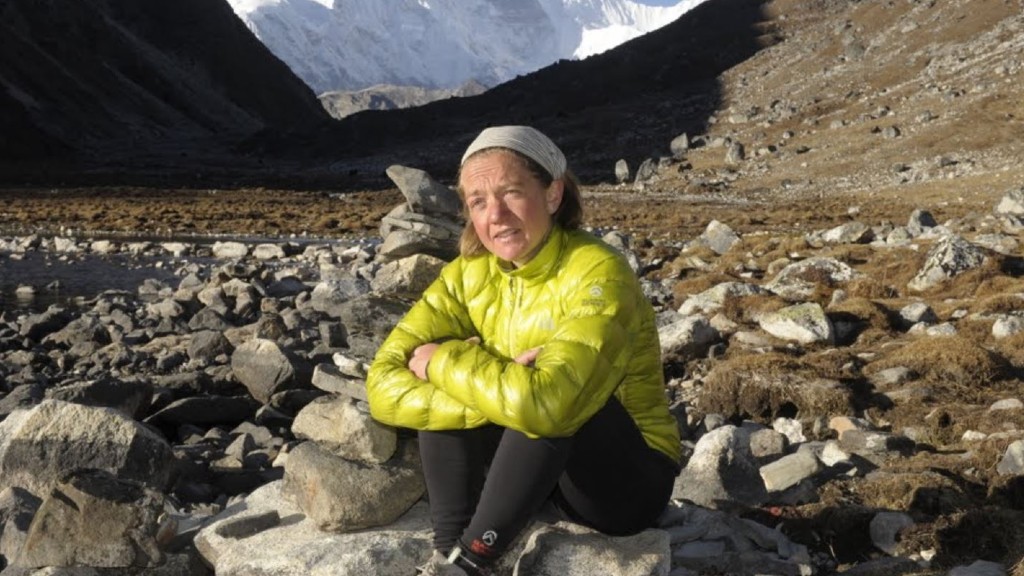 9 Dec. Ultrarunner Lizzy Hawker presents the story of a journey along the Great Himalaya Trail: beautiful, rough, hard and unforgettable…
English Wines: taste and talk with Oz Clarke
Thursday 10, Dec 2020, 7pm, Great Hall
Well if it isn't that time of year… where we indulge our palates and partake in a little bit of guilt-free merriness. This winter why not join us as we launch our new wine programme with an evening with one of Britain's most popular wine writers and broadcasters, Oz Clarke. Meet our Associate Director of Wine at Dartington, Justin Howard-Sneyd MW, and taste some of the best wines the country has to offer in our stunning medieval Great Hall. Members 10% discount applies.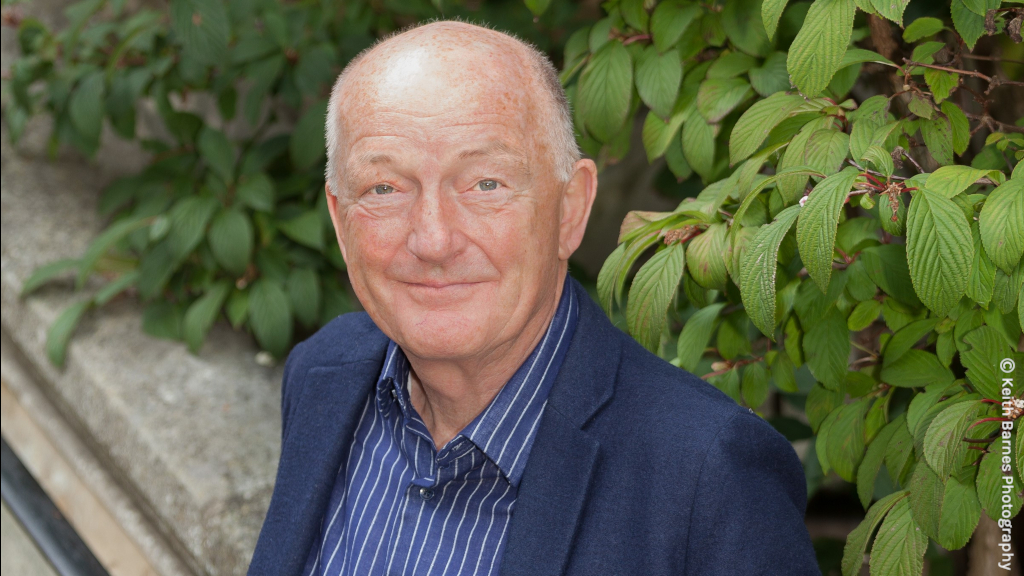 december b&b offer: 3 nights for 2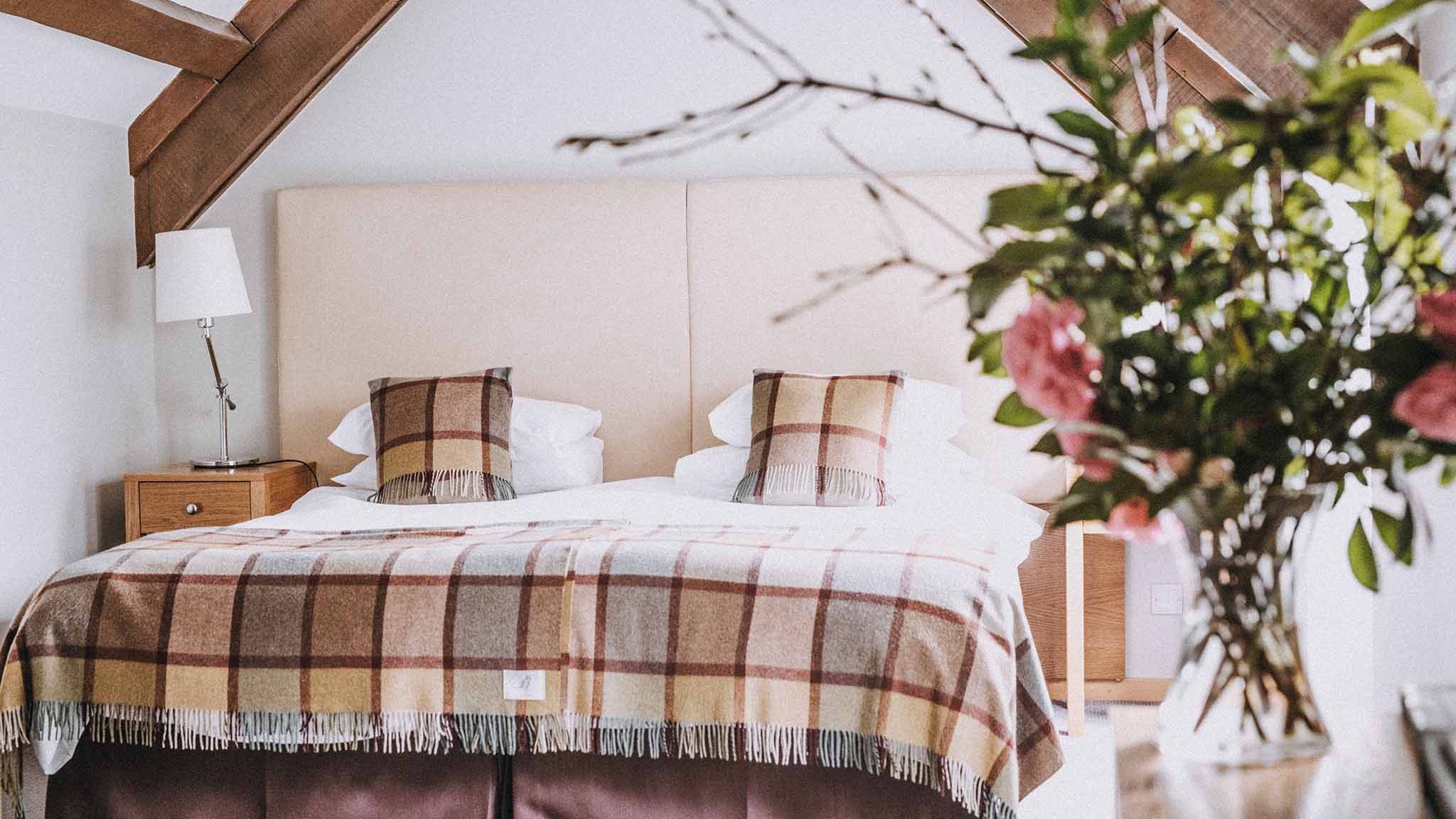 We have a special offer for members this December where you can book three nights for the price of two using the code MEMBDISC342 online. Valid for stays between Wednesdays and Sundays in December 2020 (excluding Christmas week). The offer is also available to book for New Year's weekend!
So, now's the time to book your festive stay in one of our beautiful courtyard rooms, perhaps with some optional extras to really enhance your visit, including: a bottle of organic Prosecco on arrival, festive feasts in the White Hart and late Sunday checkout with a delicious roast.
CLICK AND COLLECT ON Sunday roasts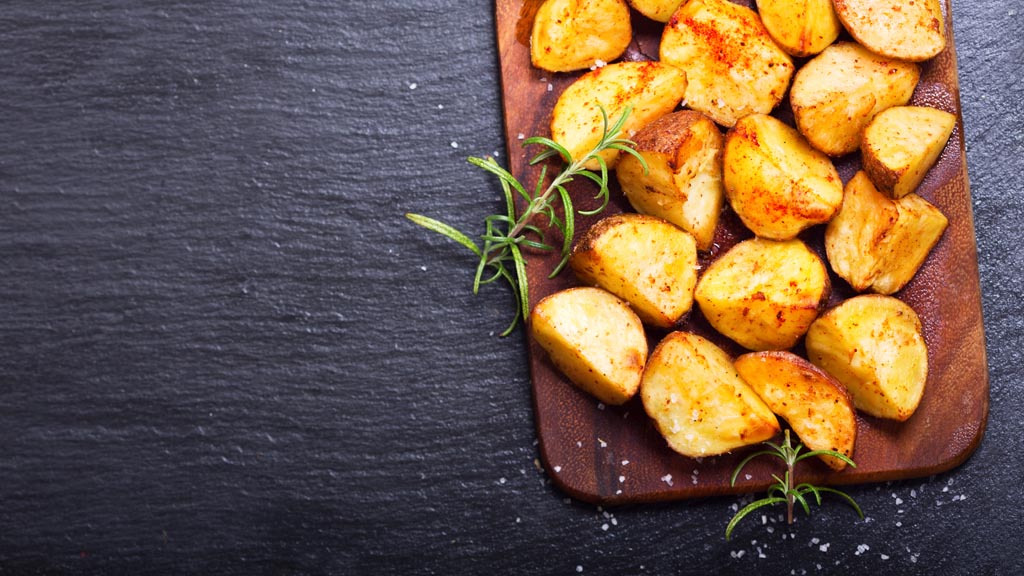 We've just enabled your 10% member discount on our new click and collect service! Use the code MEMBENEFIT when ordering online, and cap off a crisp Sunday stomp on the estate with a superlative roast with all the trimmings, prepared fresh and served hot by Arri and the White Hart team. (Plus, your member benefit is also available on frozen dinners from The Green Table – more here.)
Festive Dining in December
Whilst we can't guarantee what Christmas will look like this year, we can certainly plan for it, and here at Dartington we are taking bookings for festive dining at the White Hart in December for groups of up to six people who share a household / support bubble (as per Tier 2 guidelines). The menu is packed full of locally sourced, seasonal favourites and Christmas flavours.
Book now and get your 10% members discount to sweeten the season cheer!
New faculty Lecturers
Four new lecturers have joined us recently to help teach on our master's programmes starting in January.
At Dartington Arts School we're delighted to welcome two respected artists, Dr Jo Joelson of London Fieldworks, and Dr Tine Bech, who will teach on the MA Arts and Place course. Also joining us to teach on programmes at Schumacher College are Dr Sarah Elisa Kelly, who will teach on the new Engaged Ecology MA, while Dr Troy Vine works on our prestigious MSc Holistic Science programme.
LISTEN: Podcast featuring Dr Troy Vine on Holistic Science >
KEVICC pop-up exhibit at Bookshop
Refurbishment is soon to be underway at the Totnes Bookshop and we encourage you to pop by and see the brilliant arts exhibition by KEVICC students and take a peek at the emerging talent we have on our doorstep. The shop will re-open in the spring and alongside books, will also have a box office and be a space to host events.
WATCH: KEVICC students launch pop-up exhibition:
Hex and Gym re-opens
We are so pleased that our Hex and Gym building has blown away the cobwebs and re-opened its doors to serve as a temporary learning environment for two special needs schools. Bidwell Brook in Dartington and Ellen Tinkham School and College in Exeter were in need of a spacious and adaptable location to continue their face-to-face teaching through the Covid-19 months.
Now that the trees are bare and wildlife burrowed, the gardens team have set to work on the preparation for spring, planting bulbs in the wild meadow which will provide bursts of colour next year. Repairs are being made to some of our more accessible tracks that will enable buggies and wheelchairs to reach even more areas of the gardens, and the team are busily preparing head of the re-opening of the listed gardens to the public next spring.
Meet Rafael, our Gardens, Conservation and Land Manager, who took up post earlier this year. He has already been making his mark with improvements and ecological efforts made across the estate, and we're excited to see what he has in store next! 
We warmly welcome any donations to help towards the continuing great work in the grounds and gardens.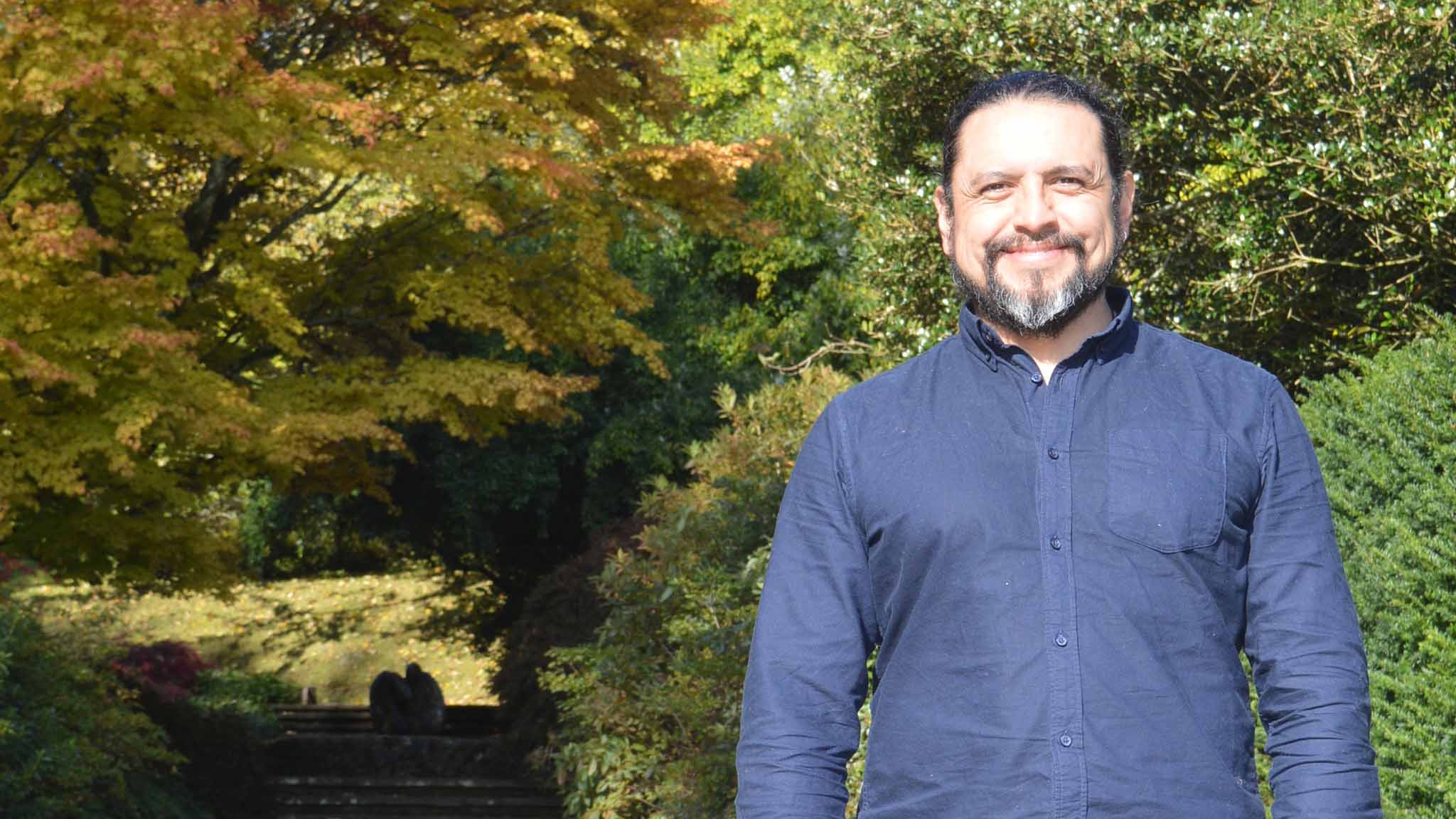 Gift Membership
There's no better time to think out of the box this Christmas, and consider the gift of memberships for your loved ones. In a time when we all need to look after our health and mental wellbeing, Dartington offers the space, community and creativity to really lift people's spirits!